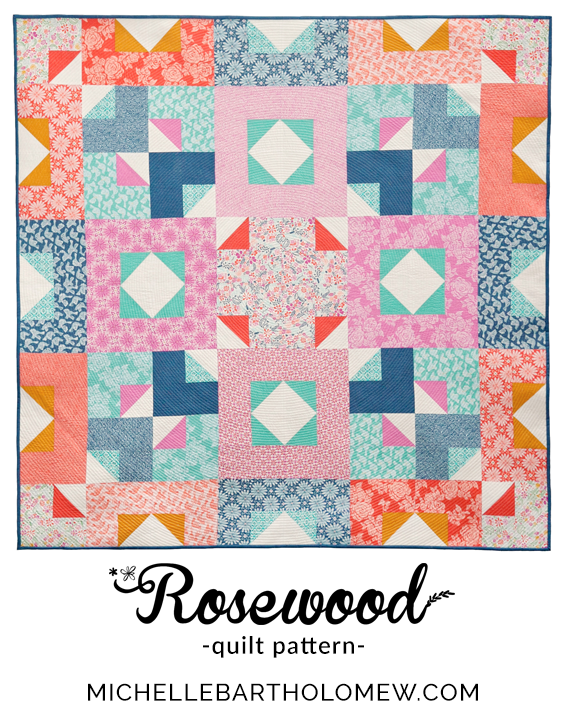 I'm thrilled to be releasing my new quilt pattern, Rosewood! Rosewood is a super beginner friendly pattern that uses fat quarters (or fat eighths for the small size) to create a large faux medallion pattern. My favorite thing about this pattern is it is all made from a single block design! So if you've been looking for a simple pattern with a big impact, this one is for you.
Another thing I love about this pattern is that is has large blocks, so the fabric is the star. Do you ever have fabric that you love, but don't want to use because it will disappear in small pieces? I designed this quilt around Kate Spain's Early Bird fabric line for Moda (coming to stores in March!) and even the larger florals have lots of room to be showcased.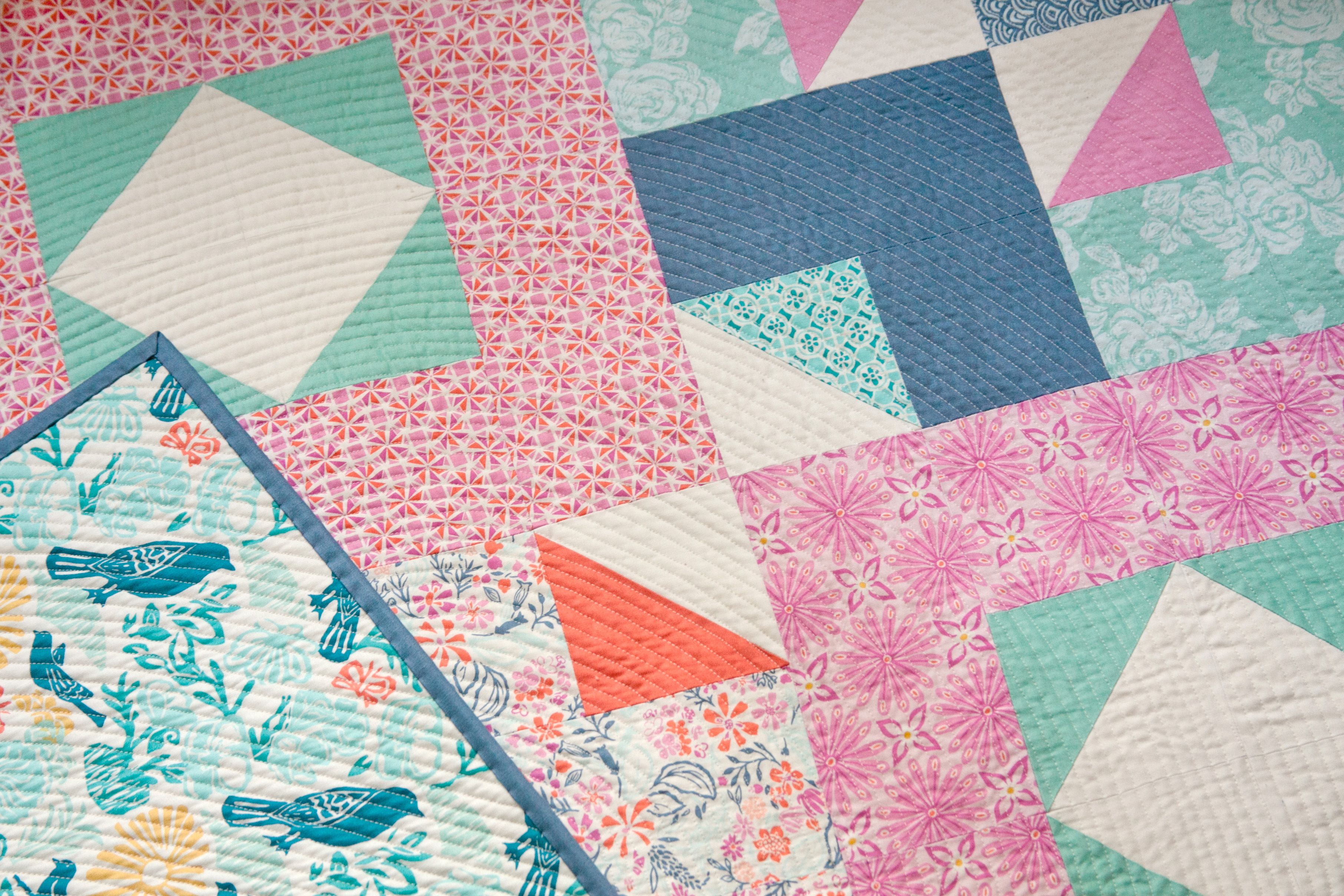 Since this is the first pattern I've sold under my own name (exciting!!!), I have a new shop set up on my website, where you can learn more. I plan on re-releasing my new and improved Starbelt pattern very soon as well. It's so fun to finally be releasing designs after making it my goal to focus on pattern design this year!
This design started out as a sketch for my next Quilt Theory design. I thought it would be fun to make something that looked like it was pages that had been dog-eared. I designed the block, but wasn't in love, so I started trying it in different combinations.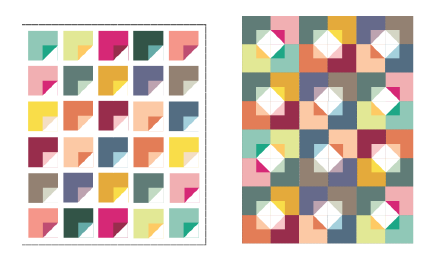 I never could find the right combination for my Quilt Theory design, so I went a different direction. But when I saw Early Bird by Kate Spain, I fell in love and knew I had to design something using it. As I was going back through old designs, I saw something else in my old dog-ear block and started putting it together as a sort-of medallion style quilt. I loved how the quilt design worked with the fabric!
It was also my first time quilting a continuous spiral. I was inspired to be brave while watching Christa Watson's Craftsy Class, The Quilter's Path (which I highly recommend, Christa is an awesome teacher!). It got a bit crazy at times, but I think I managed to pull it off. Next time I think I'll make the spiral less tight. It took forever! But I do love all of the yummy texture it provides.
I had planned on taking this quilt out on a photoshoot when I got back from QuiltCon, but I'm stuck at home with the flu. Hopefully I'll have more fun pictures soon (and a full QuiltCon recap!). For now, I'll be snuggling up with it and watching Netflix 🙂