About a month ago, Pat Bravo put out the call on Instagram for quilters who wanted to try their hand at a mini quilt combining her Dare and Essentials II fabric collections. It sounded like such a fun challenge, and I was thrilled to be selected as one of the quilters for The Minis Blog Tour.
I was sent the "Dare to Be Funky" colorway from Dare and the Azure colorway from Essentials II. I wanted to design something for this mini quilt that really emphasized how the two collections worked together. After more trial and error than I'd like to admit, my (yet to be named) design finally came together.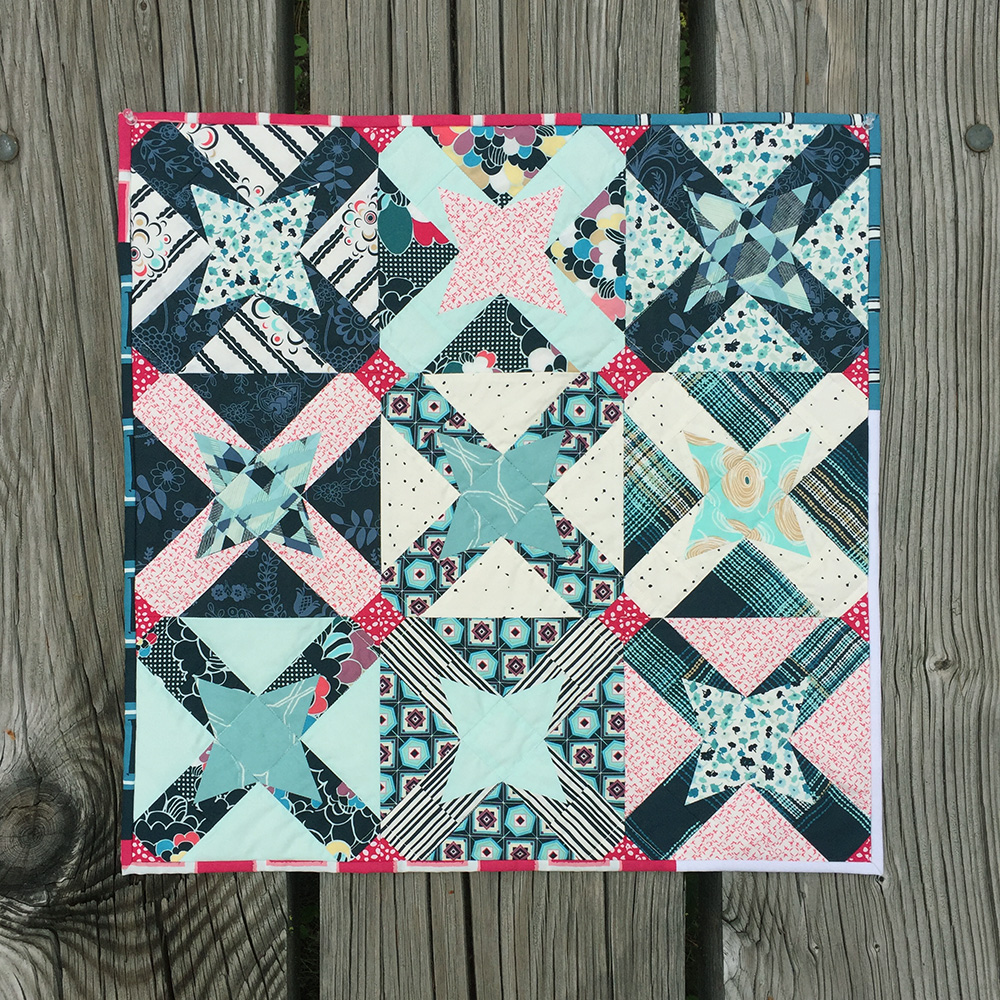 I generally do not use a lot of prints in my quilts so this felt very different for me. But it was such a good exercise in going out of my comfort zone and I'm so happy with the results.
The Essentials II fabric was the perfect amount of low volume and blender fabrics to really help the Dare fabric shine. I am seriously obsessed with the Essentials II fabric. I already have another full quilt planned that uses it. I feel like it was designed just for me!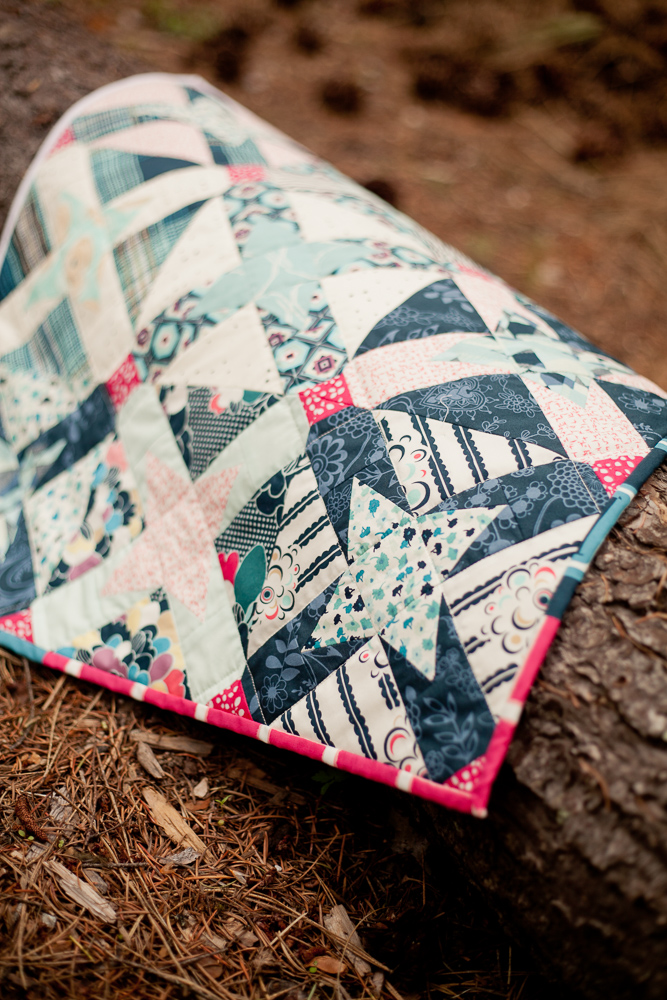 Here's a side-by-side of the front and the back. I never done a pieced backing for a mini and I love how it looks in the fabric I had left over. I added striped hanging sleeve pockets to the top. Now to decide where to hang it!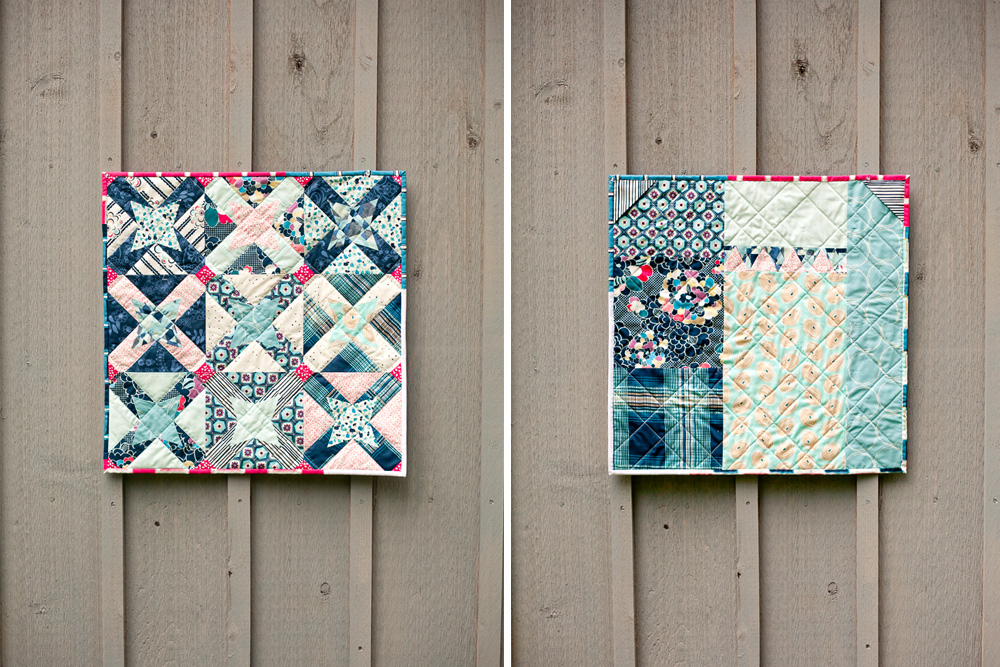 The binding is the Open Doors print from Dare. If you looked at it, you might not guess it is the same fabric. I love the chunky stripe look it creates.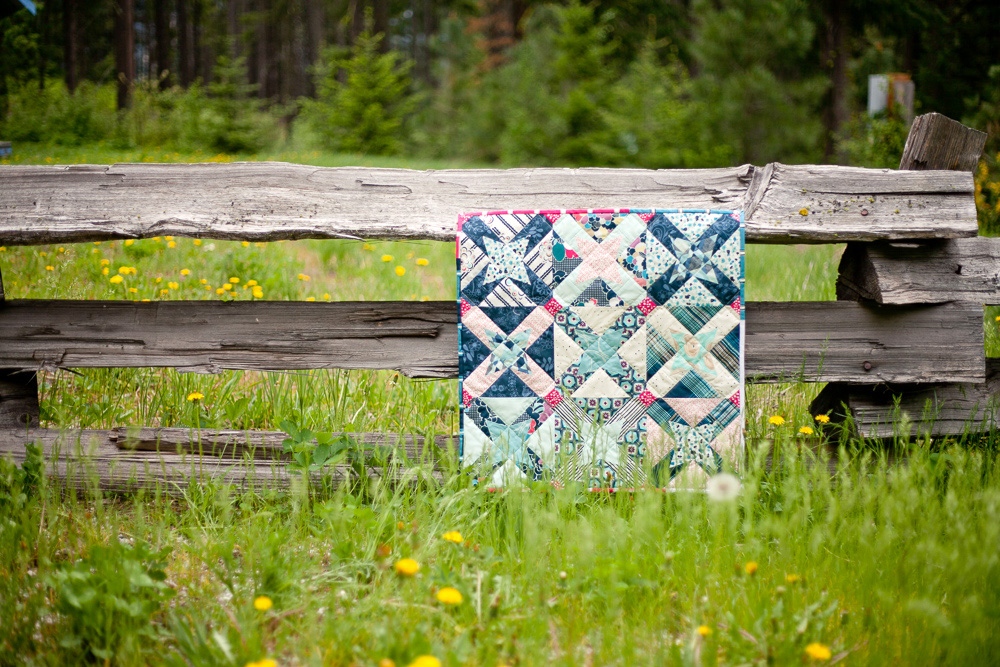 It's been awhile since I've taken out a quilt for a proper photoshoot and I had so much fun capturing all the color and pattern in this mini.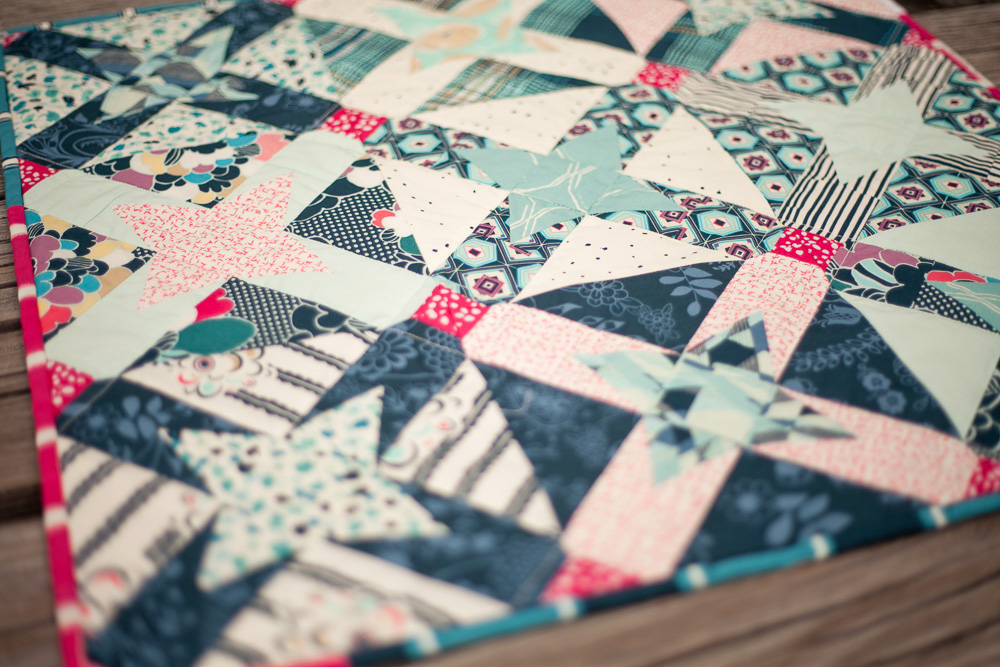 And no photoshoot would be complete without help from a tiny assistant. I'm hoping she'll catch the quilting bug, and by the look on her face, I think it just might happen.
Thanks so much for checking out my mini!
We're a little over halfway done with the tour. Faith from Sarana Ave and Lesley from Storts Market posted some serious cuteness yesterday. Today, Ellen from 3DHandmade is also posting. And be sure to check out Kate Basti and Kate from Modern Makerie tomorrow as I know they are going to have something amazing. To see the full lineup, head on over to Pat Bravo's post for links on all the makers.