Before I show you the boor door quilt, I want to send a huge thanks to Sarah from Sarah Quilts for hosting this quilt along. Her design was amazing and I had a blast creating it! If you are looking for new project inspiration you should definitely check out her blog.
When I was walking around to find a location for this quilt's photoshoot, I realized that this barn door has the same lines. So of course, I started off the pictures there.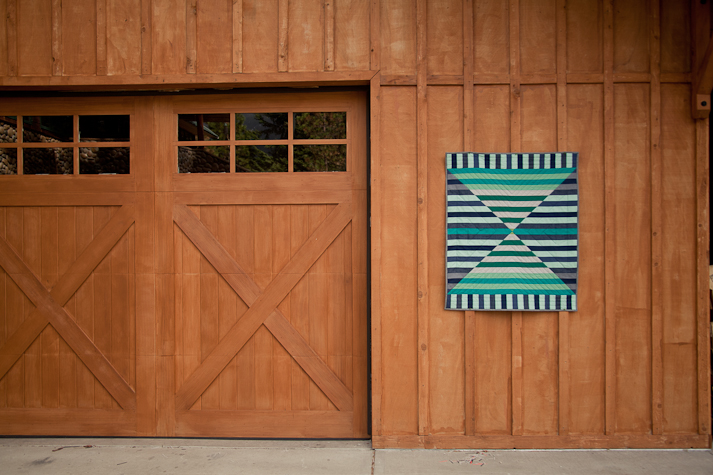 This is the first quilt I've quilted without just following the lines of the quilt. It was also the first time I used more than one thread color (I went crazy and used two!). It was scary, but now of course, I want to try something new again next time.
I like how the quilting looks on the back as well. This is also the first time I've combined linen/cotton blends and cotton into a quilt. The back is Essex Yarn Dyed Linen.
This broken fence is across the street and I've never thought about putting a quilt on it. What was I thinking?! 🙂
I love the linen chambray mixed with shot cottons and Kona solids. I will definitely be repeating this combo in future quilts.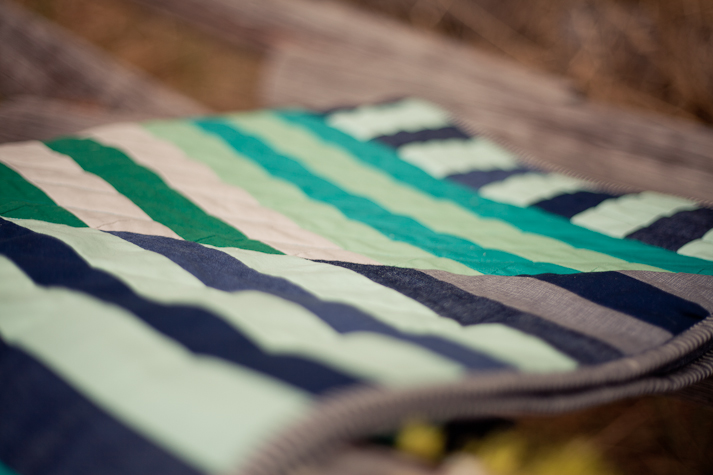 Another new location! Thanks inlaws for building this ladder!
I'm also starting to try and do a few more photos inside (so much harder for me). Hopefully as I improve, you'll see more variety.
This is my favorite quilt I've made to date and it was hard to let it go. But it was happily gifted to my aunt who's baby is due in a few weeks. However, I might put the leftover fabrics aside and make something in them for me in the future 🙂
Linking up with the good folks at TGIFF!
Michelle