Anytime I start a quilt, the hardest decision is always color. There are so many combinations out there I want to try! For my Medallion Milestone quilt, the color choices were influenced by my newborn daughter. But I know not everyone will be making this for a baby. So I put together a few color combinations that I think look great on this quilt. I also coordinated it with Kona cotton swatches to give you an instant palette!
Below is a muted Southwest inspired color palette. The cinnamon color mountain blocks remind me of several hikes I took around Sedona, AZ.
This next color palette reminds me of a day spent at an old lake side cabin. The combination of red/orange, blue and yellow is such a classic. I also like how the navy background really makes the colors pop.
Sometimes it fun to stick with a limited color palette. These shades of blues and greens flow together so nicely. You could even make the background navy for a more subtle monochromatic look!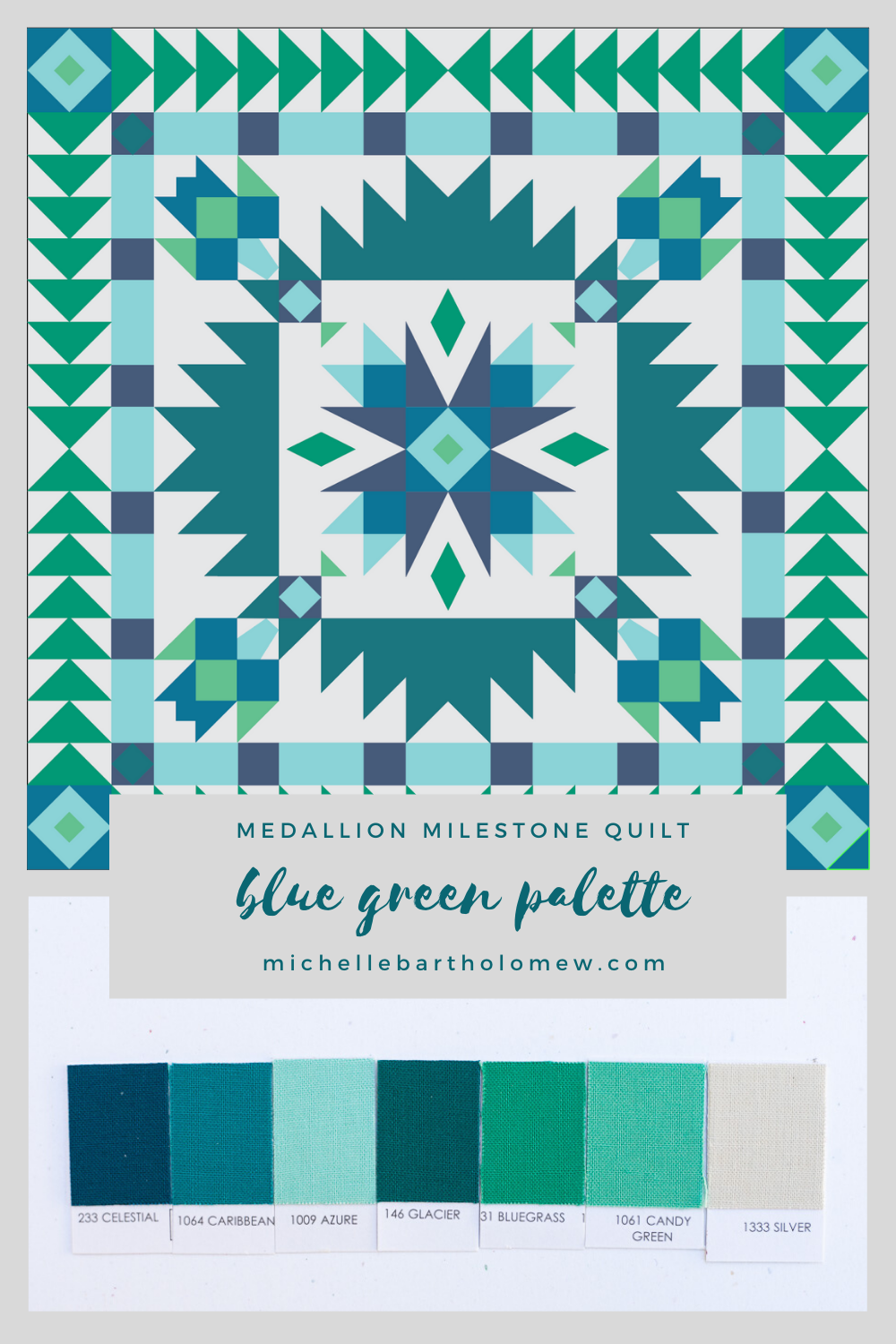 Or you can break all the rules and raid your rainbow stash!! I'm not normally a color order rainbow girl, but I could definitely see this being a really fun and colorful project that would bring joy to every room!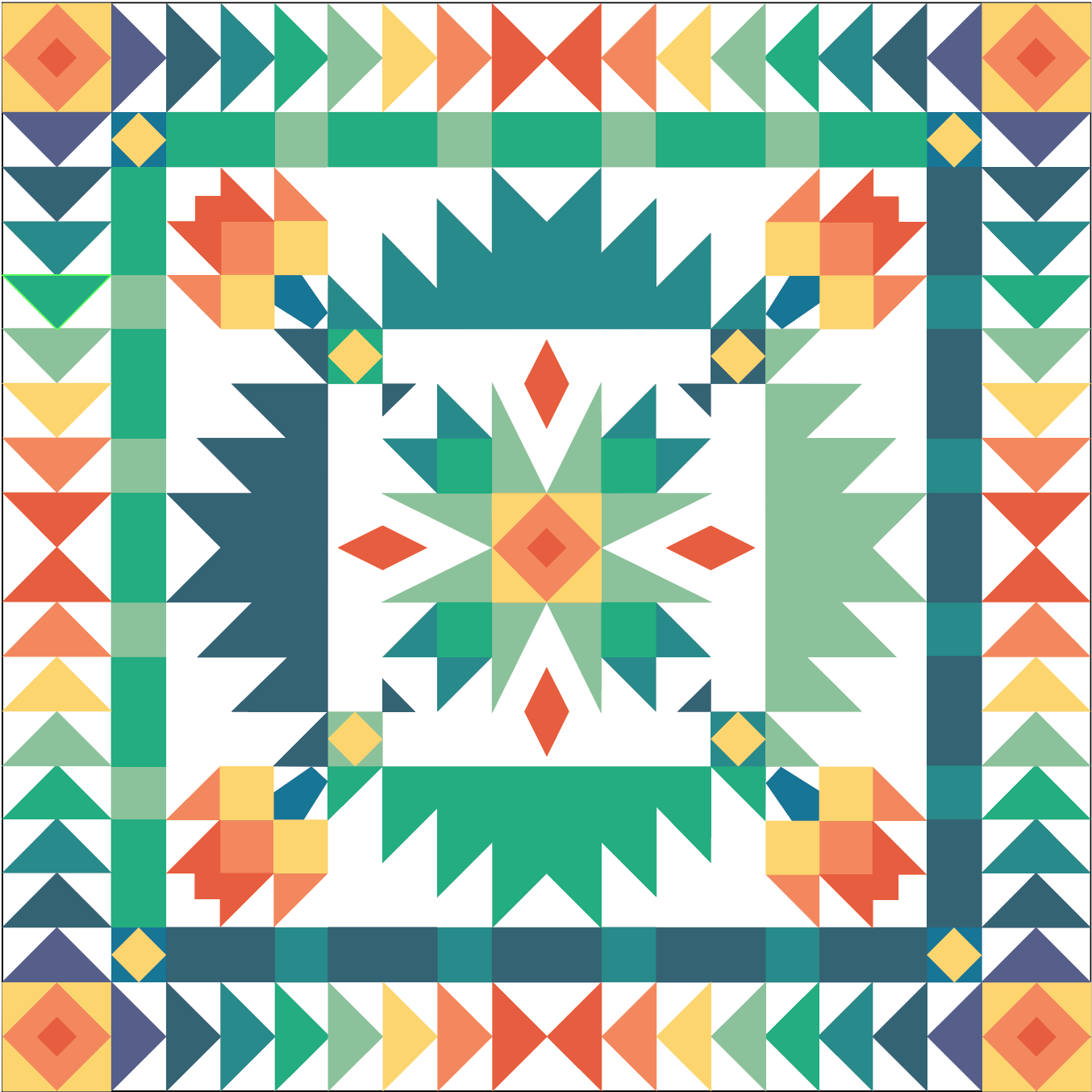 Which one is your favorite? Are there any other color palettes you'd like to see? If you'd like to try your hand at a version of this quilt, the pattern is available here.