If you haven't read part 1 of my Milestone Quilt story, you can read it here.
---
Clara's milestone quilt top is now complete! Below is the progression of the quilt, starting with a block each month for the first year (except for month 11, where I didn't finish in time).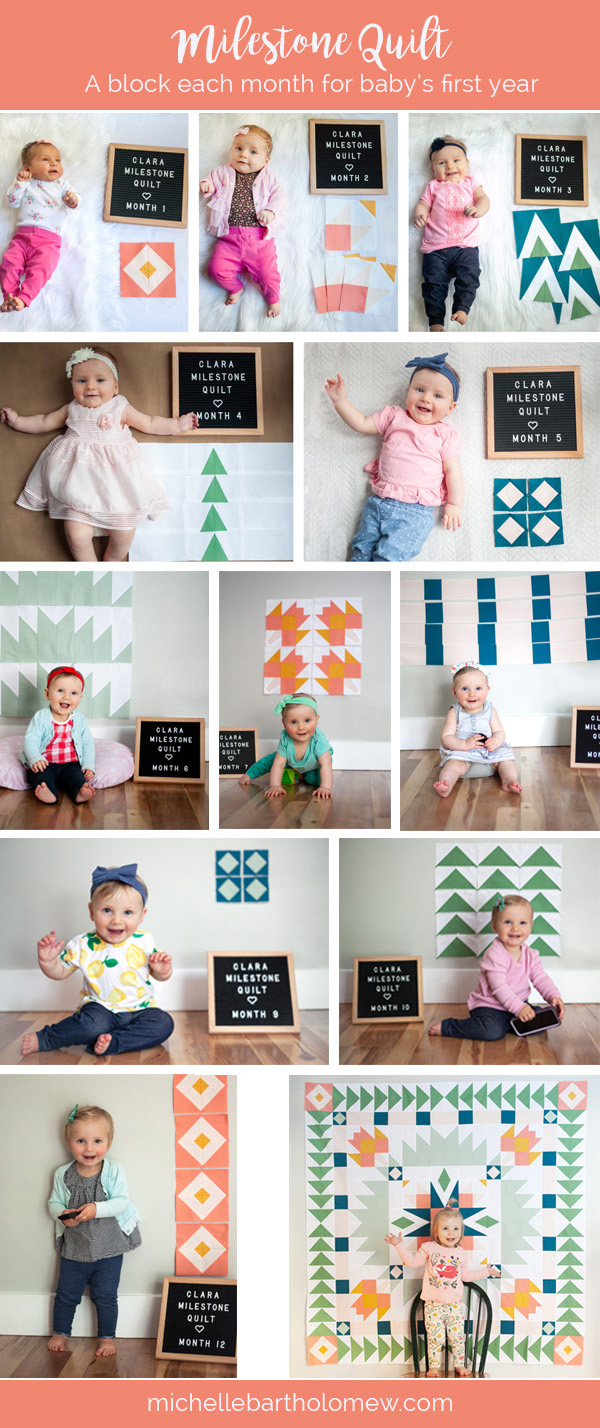 Above you can see the finished quilt top with Clara at 18 months! I have the quilt basted and ready for quilting. The goal is to be done and ready for her 2 year old pictures!
I love that this quilt has grown along with her and I hope she likes it as she gets older!
If you'd like to make your own milestone quilt, the pattern is now available in my shop!