I am beyond excited to share this new pattern with you. Best of all, it's FREE to all my newsletter subscribers. Read on and I'll give you all the details!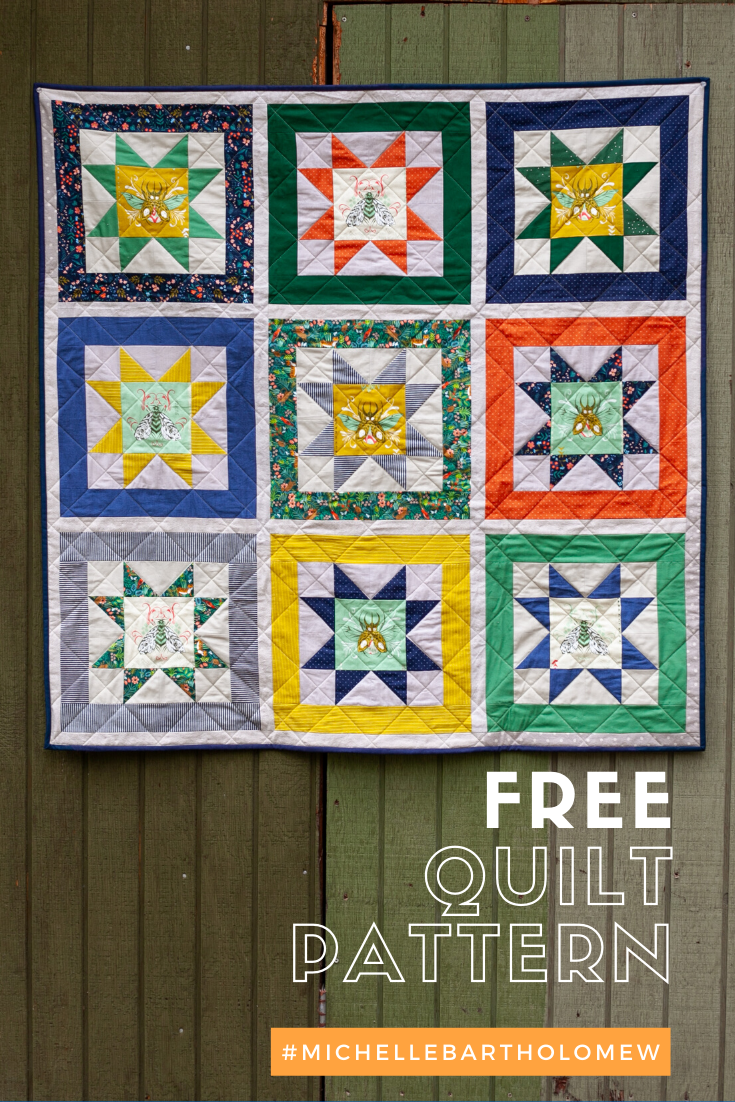 This quilt started because I wanted a quick, yet adorable make for my newest niece on the way! Her nursery is a mix of timeless, and modern looking furniture, along with lots of nature elements. I thought this mix of Rifle paper co, Cotton & Steel Flight bees and Add It Up basics, and some solids from my stash came together perfectly in this design. I love that the star design is such a classic, but with the frames and sashing, it gives it a little different feel.
This quilt finishes at 46″ square, which I think is ideal for a little one or for your lap! The pattern is fat quarter friendly, perfect for all of those fat quarter bundles you have lying around (or is that just me?!). It uses 9 fat quarters for 9 blocks. I love easy math!! And the pattern is perfect for beginning quilters. If you can make a flying geese block (or want to learn how!), you can whip this up in no time.
After I was done, I thought it was so much fun I wanted to write it up to share with you all! I'm already working on a summer solids version that I can't wait to show you as well!
If you are on my email list, you already received the pattern! If not, sign up below to get access to it!
Hope you enjoy this pattern I made for you! I'd love to see your version of Star Street!! Tag me on Instagram @michellebartholomew or use the hashtag #starstreetquilt (yay!).