I only made one quilt in 2018 and it's a special one! This quilt was made for a new baby cousin in the family. I was hoping to have it done by the time she was born but with my morning sickness, I could only do a very little bit at a time. Luckily, I received an adorable photo of my cousin on the quilt and she'll fit on it for quite a while. Phew!
This quilt was unique in the fact that it was made entirely from scraps left from other projects. I had a lot of triangle trimmings left over from my Corner Crest quilt, that I sewed into HSTs. I designed the quilt around these HSTs and then filled in the stripes using some of the backing fabric from Corner Crest and Starbelt. Previously, I've only started with the design first, so it was fun to mix it up and approach the design from a different way!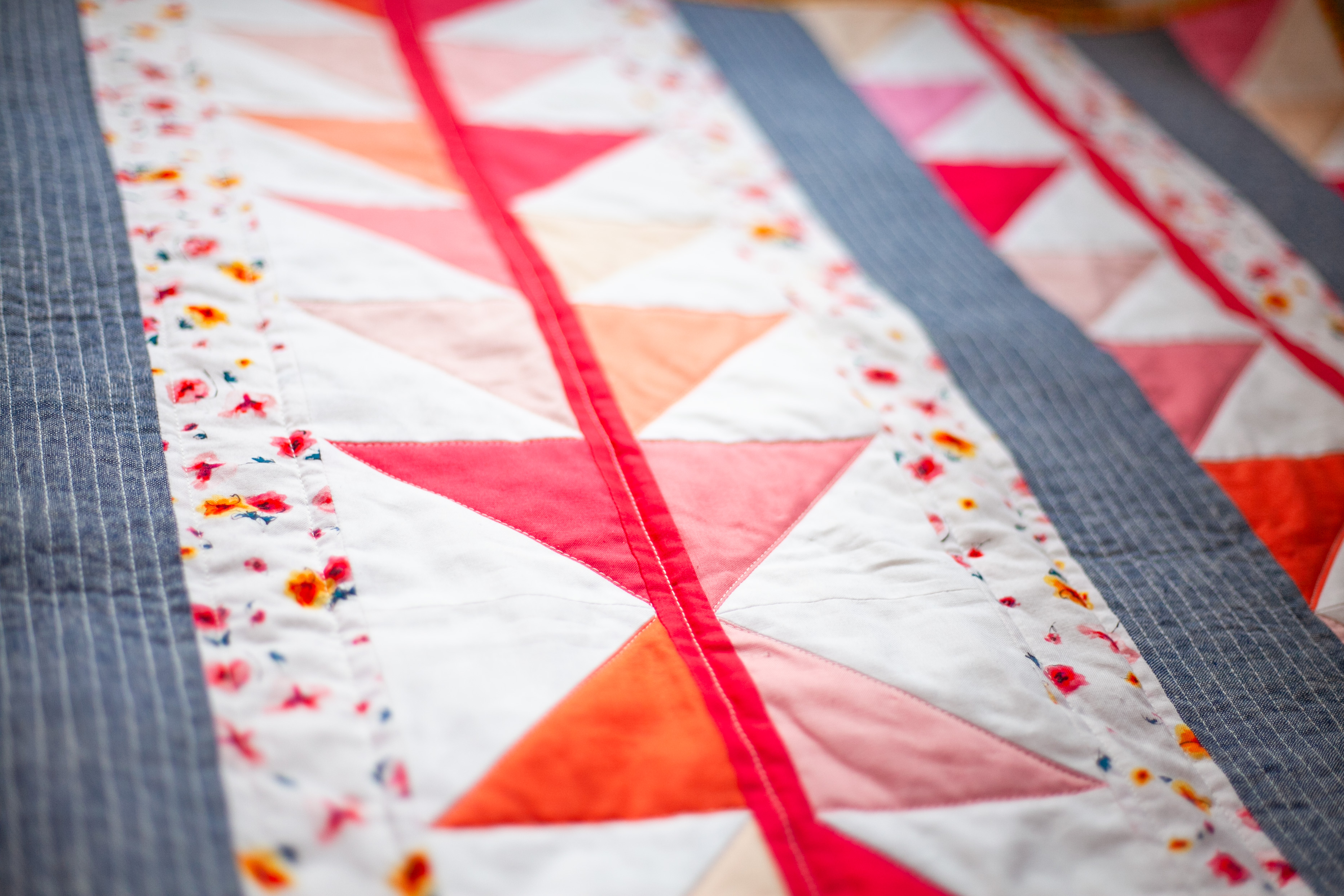 I kept the quilting pretty minimal, just outlining the triangles and floral strips. I did 1/4″ straight line quilting on the denim blue essex linen because I didn't prewash it so I wanted to make sure everything held together. I love the extra texture it gives!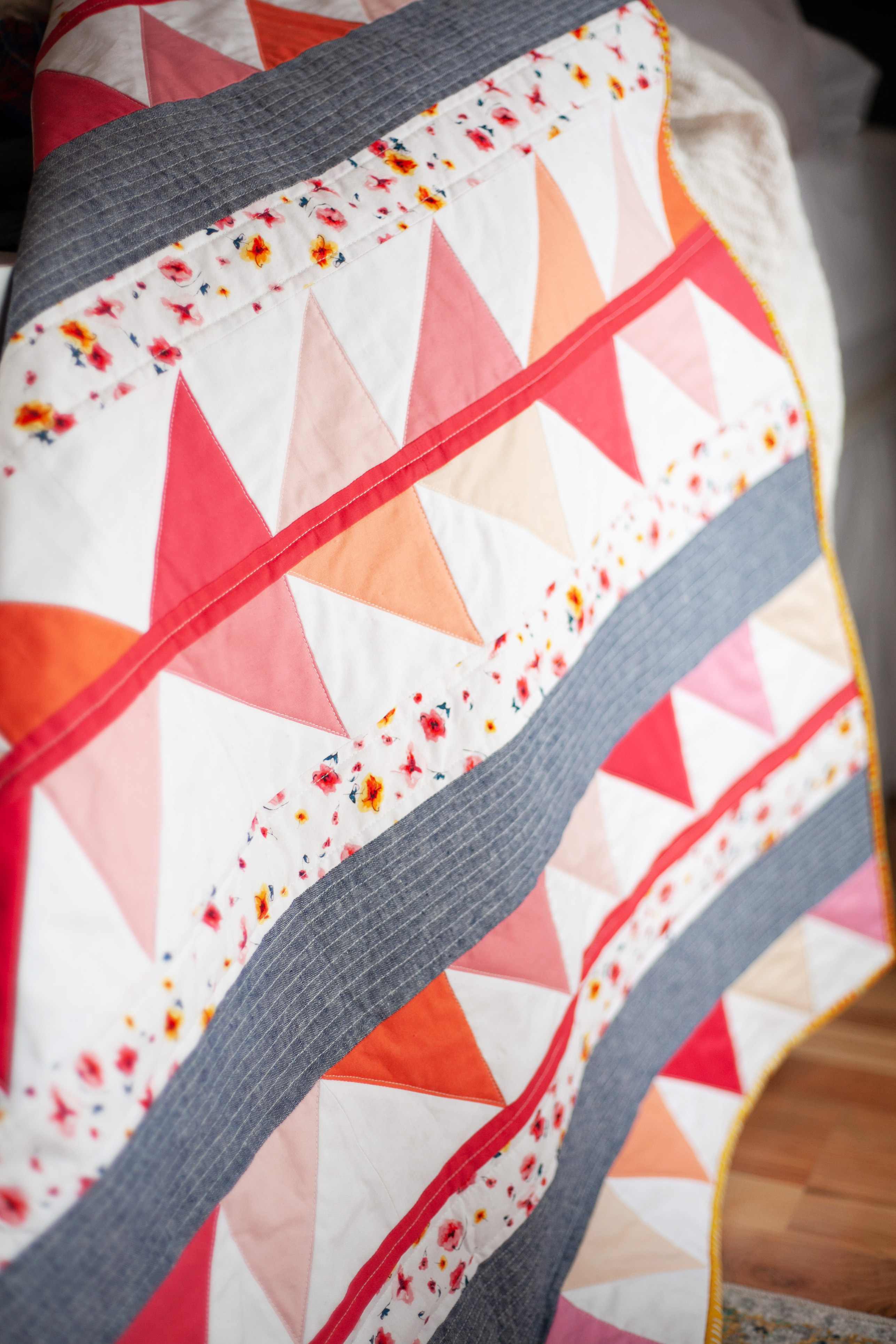 Here are a few more pictures of the details. I just love the colors and textures in this! The pinks/reds are from a Robert Kaufman kona bundle called Blushing Bouquet.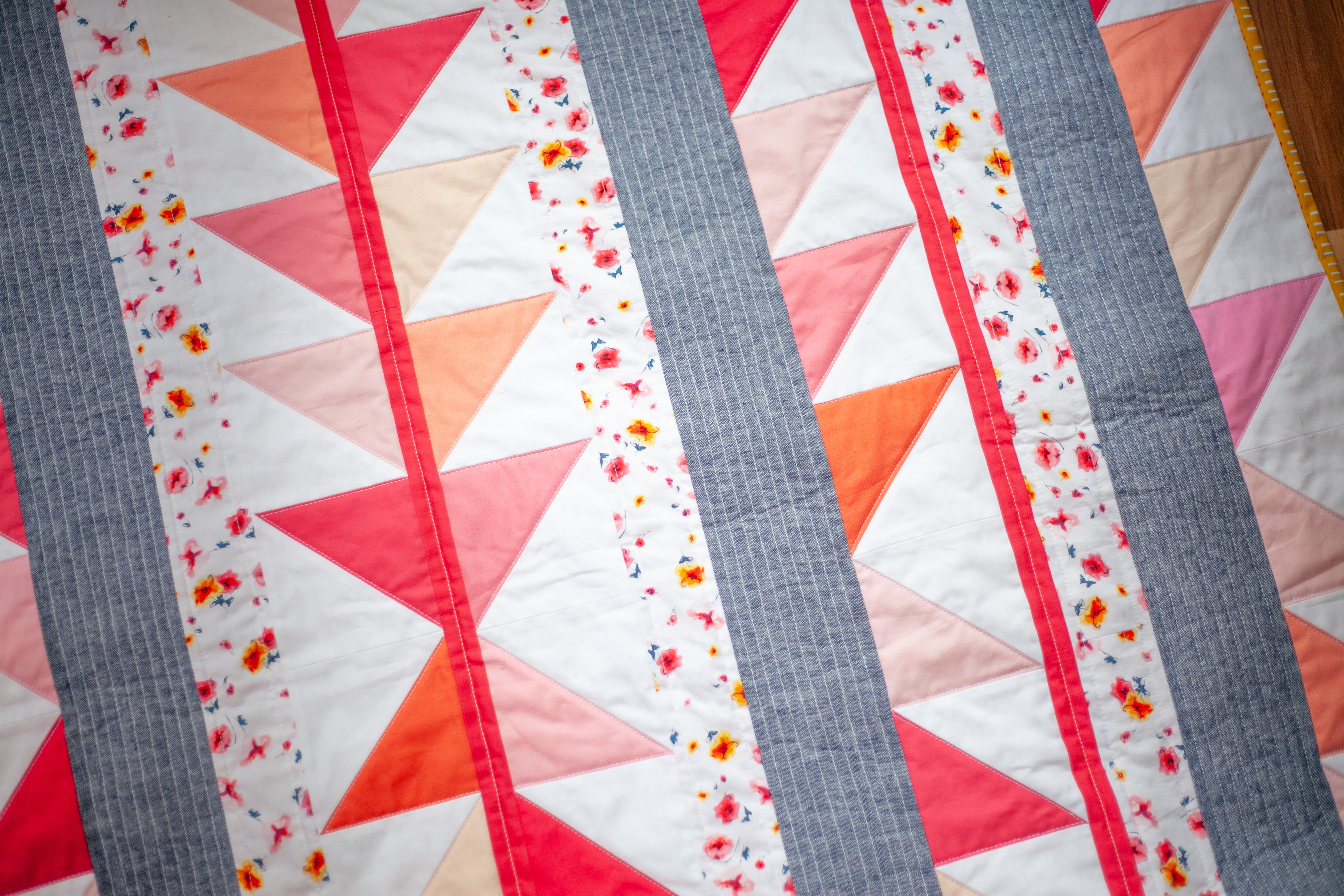 I loved this project and in different circumstances, it is definitely one that could be done in a weekend. I'd love to make another one! I might write up a pattern so I can remember what I did 🙂 Anyone else interested in a pattern for this?