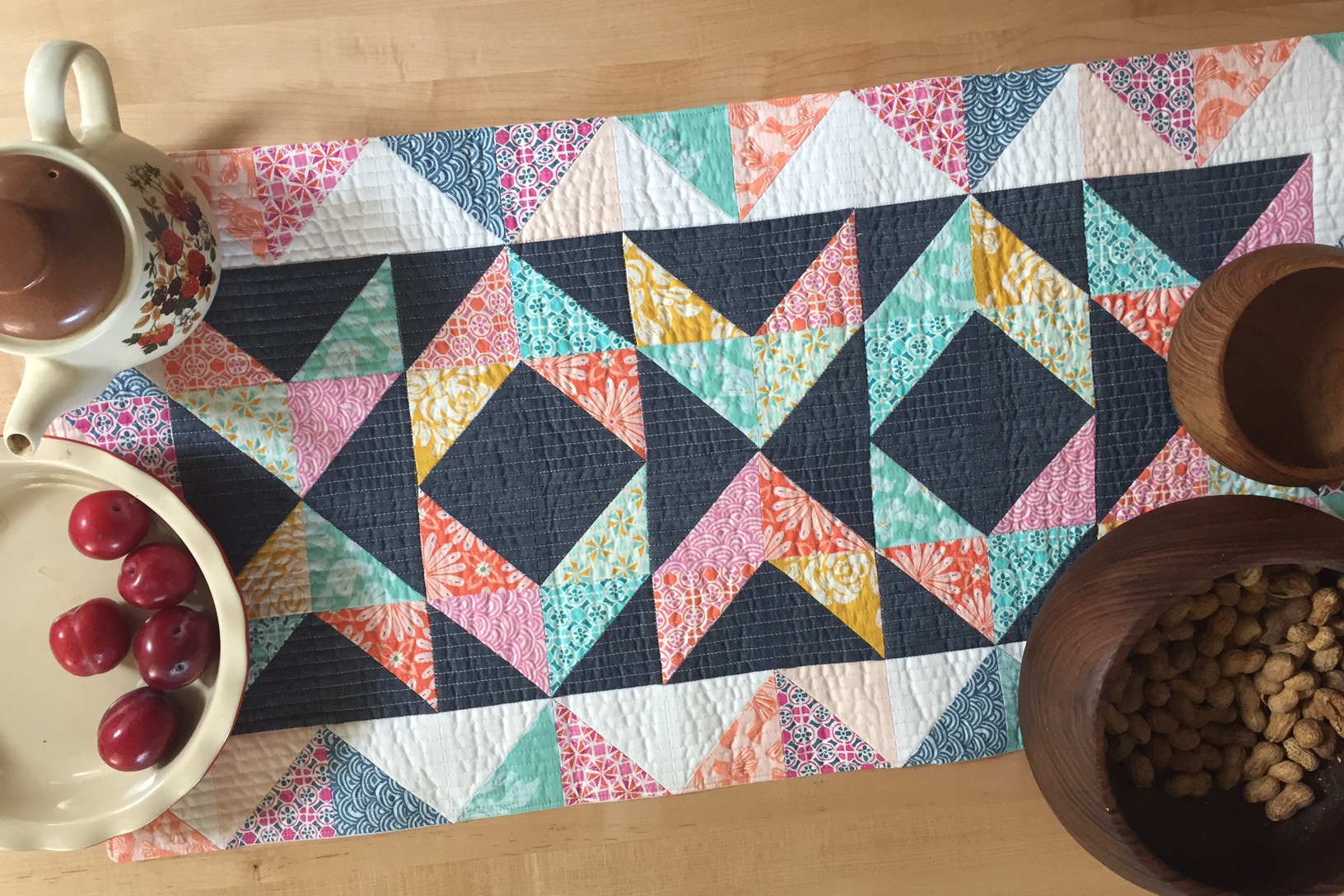 I always love a good quilting book, so I was really excited to hear that Christa Watson was releasing a new one, called Piece and Quilt with Precuts, filled with new patterns and lots of quilting techniques to try. (Want a chance to win an e-copy!? Find out how below!). Through Christa's previous books and her Craftsy class, I've learned so much and couldn't wait to see what she has been up to. I think her instructions are some of the best out there, especially for newer quilters who are looking to mix things up. So I jumped at the chance to join her blog hop for the book and I'm so excited to show you my project…
My favorite quilt pattern from her book is called S.W.A.K. and I was super excited to get to play around with it a bit. This pattern is so fun to make! It is made up of my favorite block, the great HST, and uses the light/dark sections in such a fun way. I have been wanting to learn how to make a table runner without binding and I thought this pattern would be the perfect choice to modify into one. I love how it turned out!
Now, the issue is, I don't have a dining room or a dining table. haha small house problems 😉 But I didn't let small issues like that stop me. I took the table runner on vacation with me last week and had a little iphone photo session. Oh to always have such beautiful natural lighting (and a gorgeous table!)… such a dream!
Now to the fun part… More pictures!!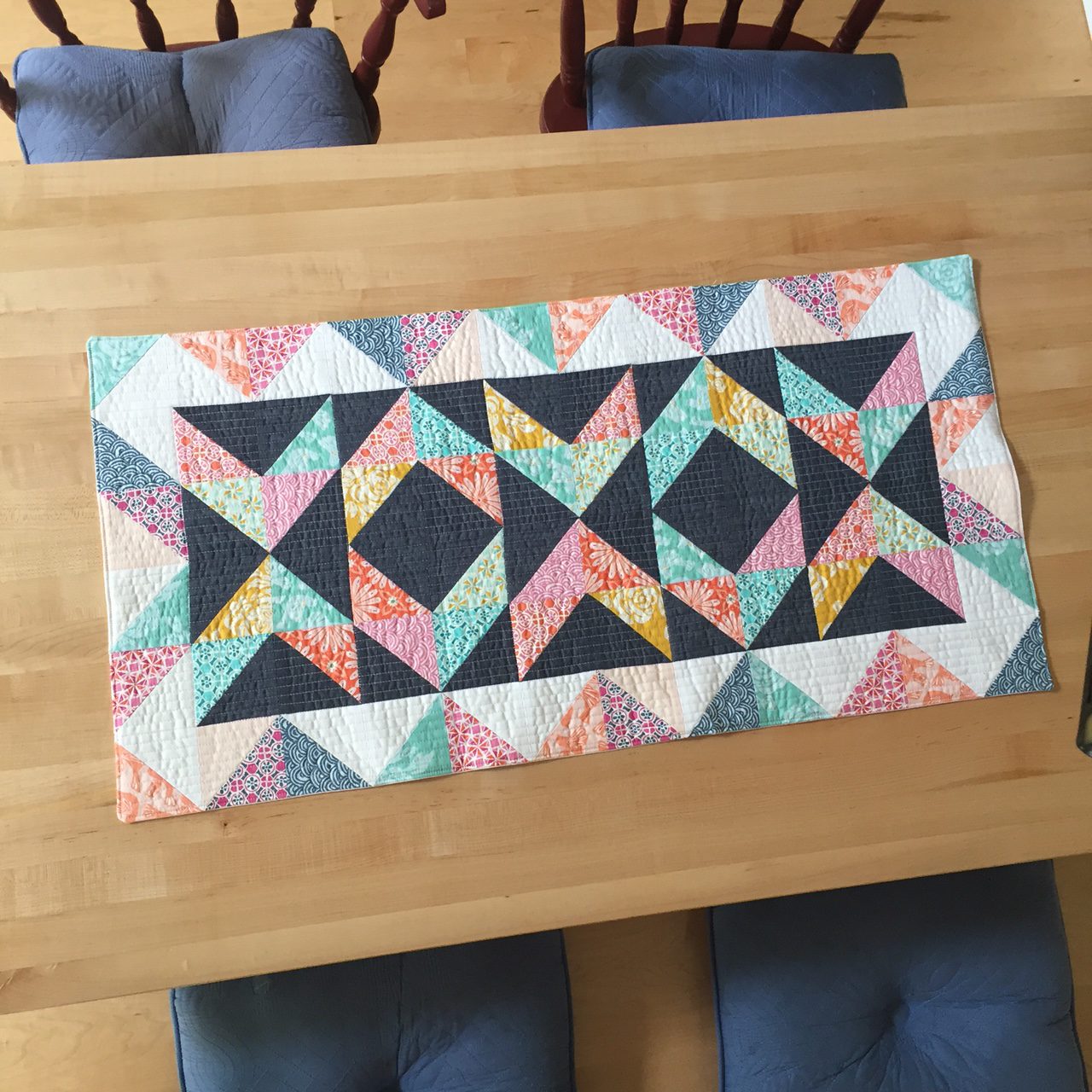 For the fabric, I used the remaining Early Bird fabric I had from my Rosewood Quilt (quilted with a technique I learned from Christa!). And the chambray background fabric is from Robert Kaufman.
If you're ready to add this book to your library, I recommend grabbing a signed copy from Christa's site!
If you haven't checked out the blog hop yet, click here to see the full schedule. There are so many amazing projects to see!
GIVEAWAY!!!
To celebrate the release of the book, Christa has generously offered one of my readers an e-copy of the book! Just leave me a comment with your favorite pattern you've seen from the blog hop posts or from photos on the publisher's site! The book will be emailed to the lucky winner, so make sure to use an email address you check often when leaving your comment 🙂
I'll pick a winner at random on the last day of the blog hop (August 30th) at midnight PST.
***GIVEAWAY IS NOW CLOSED*** Congrats to Carol from Carol Quilts Sometimes. I hope you enjoy the book as much as I do!