I'm beyond excited to be launching my modern quilting newsletter, Half-Square Headlines!!! Each month, I'll have an exclusive interview with an awesome quilter, share the latest news from around the modern quilting world, plus include tons of inspiration. And I'll definitely have freebies and fun giveaways along the way.
To celebrate, I'm giving away my first free pattern called Starbelt to all new subscribers!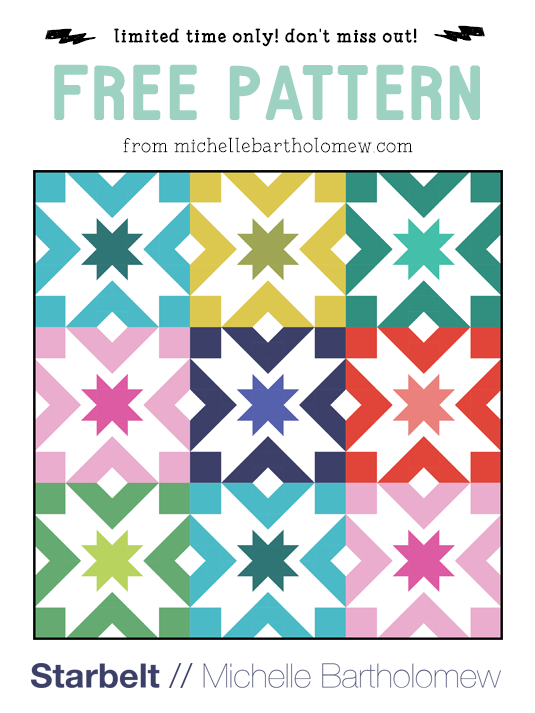 I spent weeks designing and putting this exclusive pattern together just for you. I hope you love it. And I think it would look just as fabulous in prints as it does in solids!
Join in the fun. Get a free pattern. Sound good? Let's do it!
Don't wait. This pattern won't be free forever. And if you think a friend would love it too, please use the share links below to spread the word.