I had to search WAY back in the archives to find a post about this Picnic Quilt. It has long been in my head and I've been intimidated by it. Well after 6 months of doing other sewing and not worrying about this one, it doesn't seem so tough anymore. I love it when that happens!
For those following this project, I still have two swoon blocks, 2 flying geese panels, and 1 game board to make before piecing everything together… and before piecing the recycled jeans backing. First thing to get done were the swoon blocks. I had cut all of the pieces for them and pieced the HSTs last summer so they were pretty much ready to go.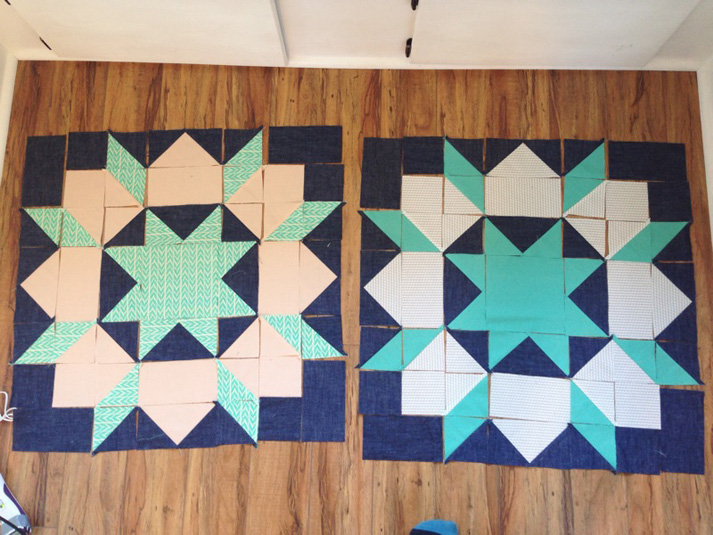 What I found however is my cutting, piecing, and trimming skills were not so hot back in the day so there was a lot of wrangling and trying to make things fit.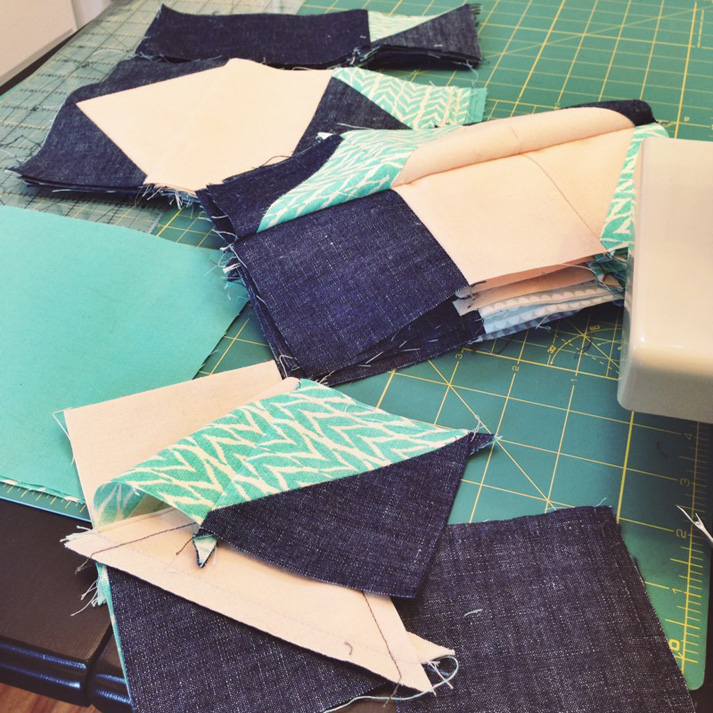 The flying geese I wanted were bigger than my special ruler allows. It forced me to do math. eek.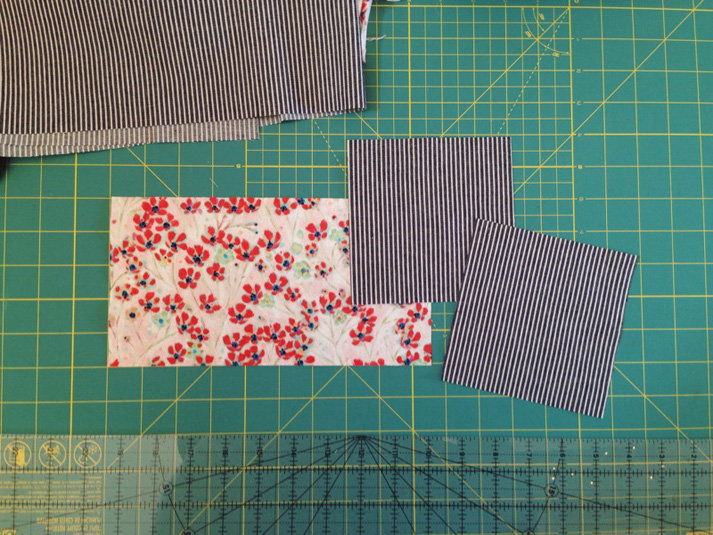 These bad boys came out at 4.5 x 9.
But they still weren't quite big enough, so I decided to add some borders.
I was SO excited to start piecing this part of the top together. It has been such a long time coming!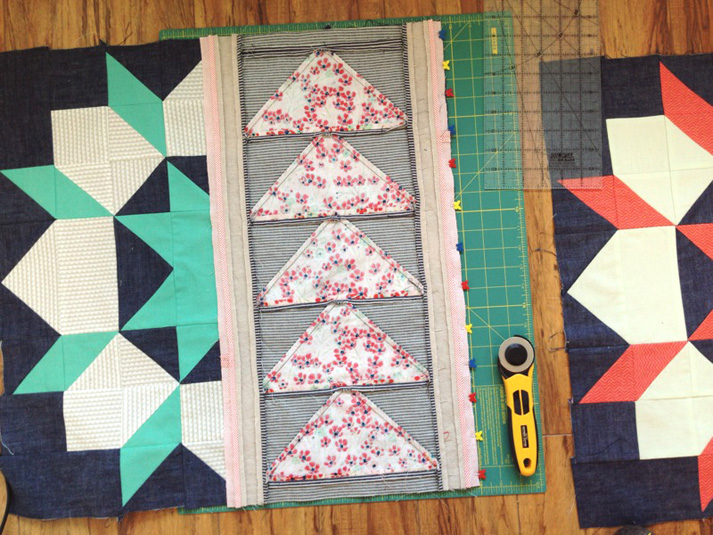 I'm going to lay everything out next and see where I'm at. Then I need to still decide on a third game board. Hopefully I'll have all of that to share with you next week!
**Also, if you haven't already entered to win my Giveaway Day loot (5 Bonnie & Camille FQs!), you probably should check it out!
Linking up with Freshly Pieced for WIP Wednesday.
Michelle