Earlier this week, I took all the pieces of my picnic quilt out to my "design wall".
So close to being a completed top! I just received my shipment of Essex linen in Flax to use for the middle section. I think it will give it a nice break from the busyness of the top and bottom panels.
And I finally decided on the third game board! Actually, I let my husband pick and he decided on a game I had never heard of before, Nine Men's Morris. I really liked that it was an old game and something we could learn to play together.
Designing the board was a bit of a challenge. I made a "difficult" plan with intricate piecing and an "easy" plan with large blocks. After looking at each design, I decided to go with the easy plan 🙂
I decided to use different grays to compliment the checkerboard on the opposite side. Here are my grey auditions along with a few of my sketches and calculations.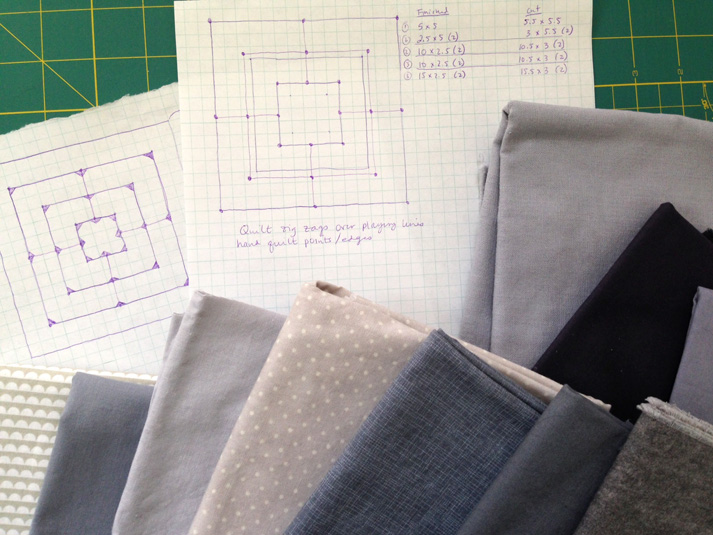 Since I went with the easy version, I'll need to quilt on the game board lines when the time comes. But I think it will be fun to incorporate the quilting into the game.
Lastly, a huge thanks to everyone who entered to win during the SMS giveway! I wish I was able to respond to all of your comments individually. However, I am hoping I get to know all of you new followers in the very near future 🙂
Linking up over at Freshly Pieced!
Michelle