I'm not a person who is super into Valentines Day. However, I will never turn down the chance to tell someone they are awesome. And if it is in the form of bad pun, then even better.
So I was thinking: how do you tell a fellow quilter Happy Valentines Day? How about with some cheesy (in a good way) little cards to give out to friends!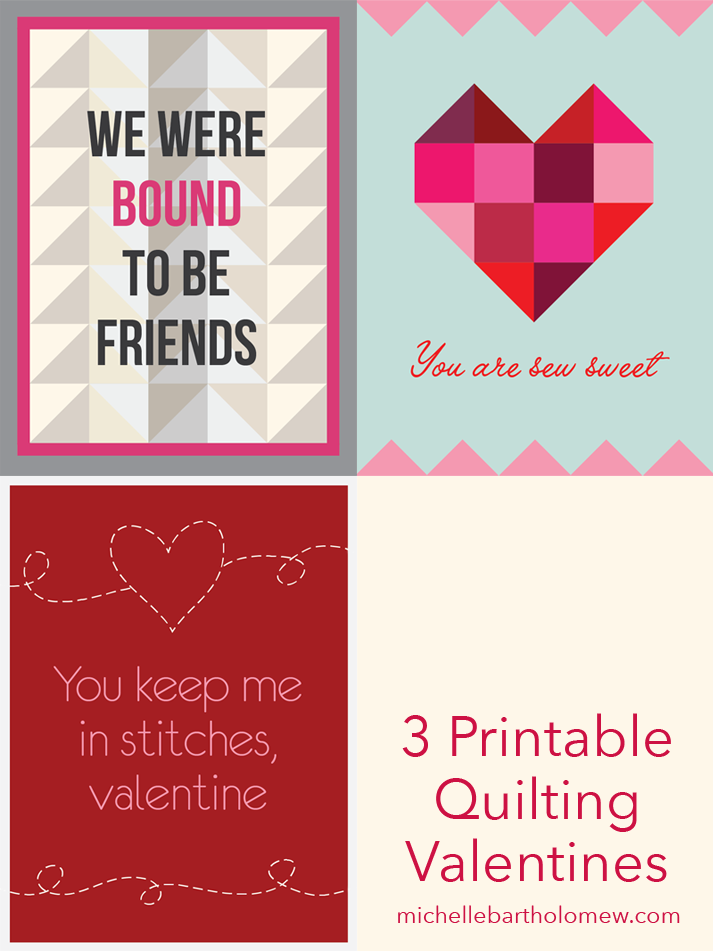 I created these 3 Valentines in a print version or you can download them each in a digital version, perfect for emailing. I hope you will share them and have fun telling your quilting friends how much you enjoy their friendship.
Download the print version:
Quilting Valentine Printable PDF
Download digital versions to email to your blogging friends:
Bound to be friends
Sew Sweet
Keep me in stitches
I hope you enjoy!
Michelle