This week starts the Barn Door Quilt Along over at Sarah Quilts! I am so excited about this one!
Here's my fabric for it. I was really inspired by the blues & greens from Sarah's selection.
I am so in love with the railroad stripes but I can't decide if I should use them in the strips, for part of the top & bottom panels, or maybe just for the binding? What do you think?
Here's the color mockup of what the center portion will look like:
I just found out my Aunt (more like a cousin in age) is having a baby boy! (Yes, this is my third pregnant relative this year…lots of good quilting practice :)) Well, I had the Dowry charms all reserved for this baby's quilt, so I needed a change of plan… and this is it! I think it will look adorable.
I also found a few moments to start the 2nd swoon block for my picnic quilt. The chambray is (still!) a total pain to work with, but I loooooove how it looks.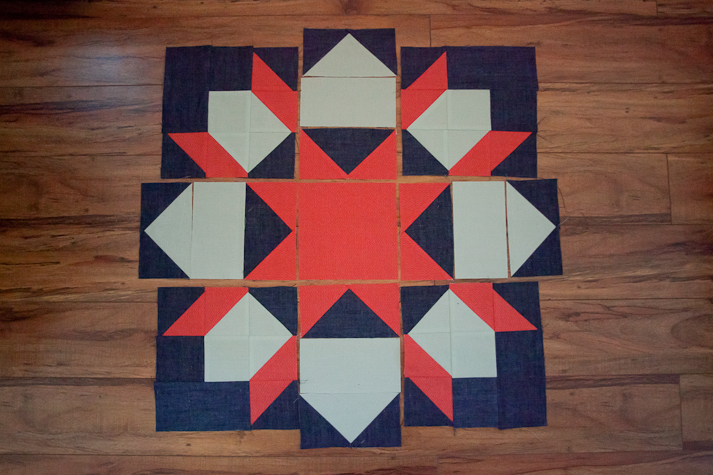 And lastly, what happens when cuteness meets organization?!
I'll show you on Friday (aka super secret surprise day). Talk to you then! 🙂
Michelle
Linking up with Freshly Pieced for WIP Wednesday.