It's time to linkup with the quarter's finishing goals. After a dismal Q4 (ZERO finishes!), I'm back and ready to take on the world! I'm feeling ultra productive and focused, so here we go!
#1 Barn Door Quilt Along
This is my newest project and it is already a fast favorite. This is a baby quilt for my aunt and if I stick to the quilt along schedule, I'll be done around the end of February, just in time for her baby shower.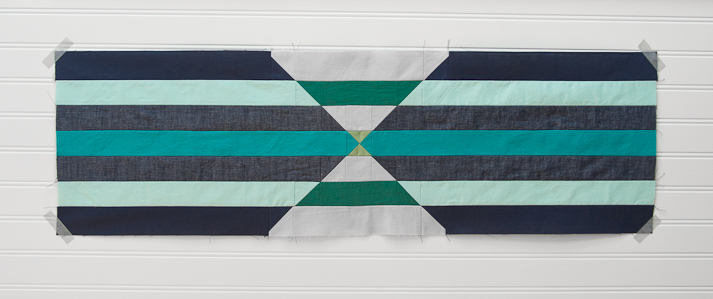 #2 Picnic Quilt
My oldest WIP. This is the first quilt I've made for myself, so I'm taking my time. I have just finished another swoon block for it, so I have two more to go. Then I just have the flying geese, the third board game, cutting and piecing the blue jean backing, and quilting. Easy peasy.
#3 Mom's blue triangles (aka Blue Christmas)
I'm at a bit of a loss as to what to do with this. I have a large majority of the triangles cut, but when I lay them out, it just looks flat. She really wanted this to be all blue, so I'm hesitant to add a new color. Maybe add some white? Either way, I need to just get going on it.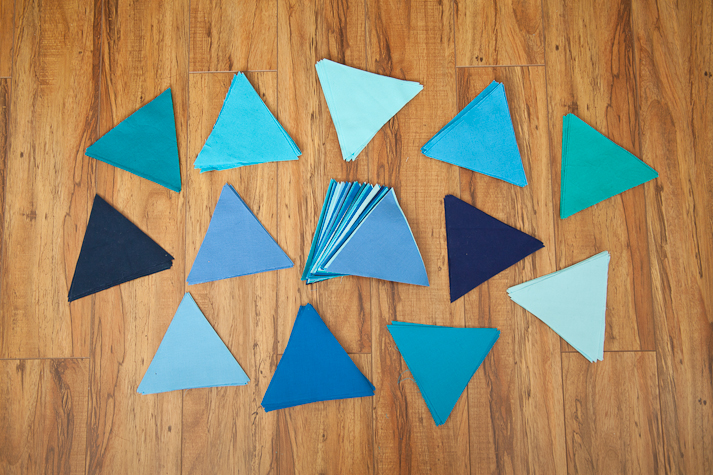 #4 Dowry/True Colors Plus Quilt
I just received my charms from the Dowry swap AND I found out I won a Dowry bundle (Thanks Ashley!). I have a few projects in mind for it, but the first is a baby plus quilt. I have a few ideas on making it a little less traditional, but we'll see how it works out when I start cutting .
I'm excited to see what everyone else is working on this week!
Linking up for WIP Wednesday and for the Q1 Finish Along