Here's my progress for the first week of the barn door qal. It took a few tries with the seam ripper to get things lined up but I'm really liking the direction this is going.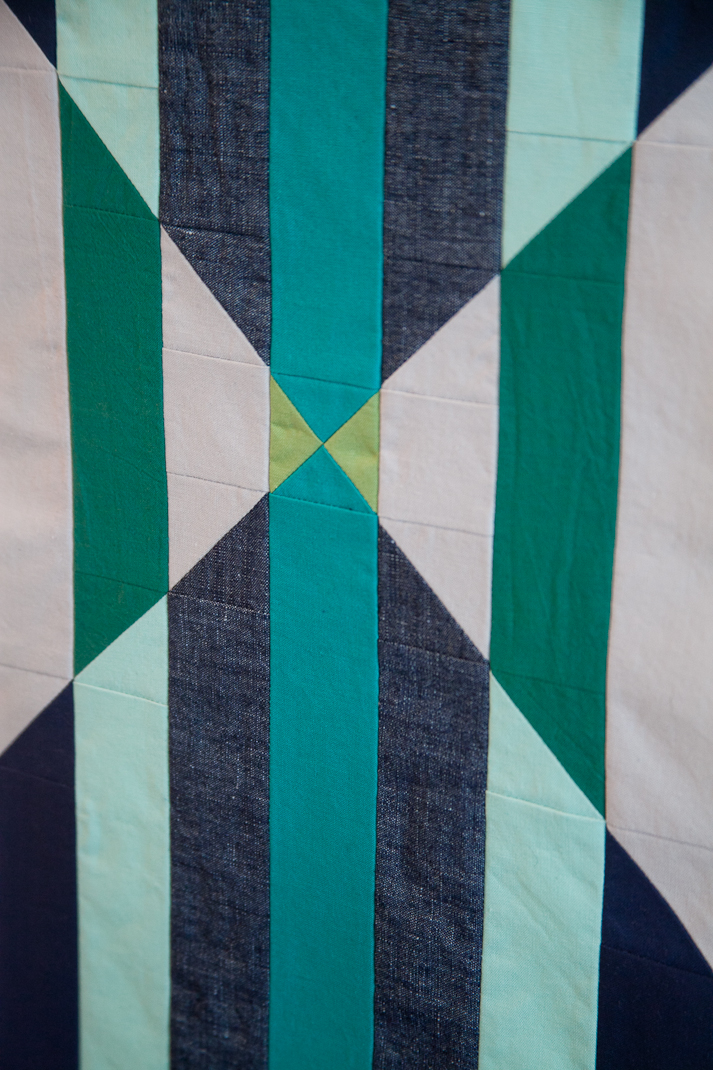 Lack of light and crummy weather makes me do crazy things… like pretend my quilt is a wall hanging. Actually, it would be a pretty cool wall hanging.
I was all jazzed to work on this again tonight, but our power is out so I'm sitting in a coffee shop, drinking sugary things and checking my email way too often. 🙂 Hopefully tomorrow!