I've been complaining that this is the first January ever without any snow. Well, I woke up this morning to 6 inches of fresh powder! Wahoo! I didn't want to expose my precious camera to the snow, so I hope these iphone photos of my progress on the barn door quilt do it justice. I really love it.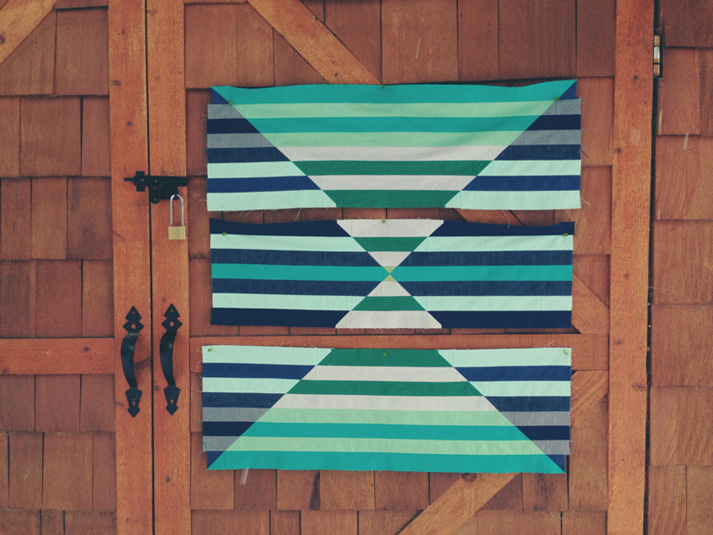 I ran into some trouble with some of the ends not being quite long enough (I'm looking at you, chambray!), so I decided to cut the end pieces longer and then trim down once I get the pieces together. I was hoping to already have this done when I showed you my progress, but oh well.
Hopefully the snow will continue to fall and will give me no choice but to stay home and work on this 🙂
Linking up with Sarah Quilts with this week 4 update as well as WIP Wednesday over at Freshly Pieced.