Happy New Year all! I suppose I'm a few days late with that, but I'm gonna roll with it. I'm not usually one to make resolutions, but I do see the year ahead as being full of clarity, energy, and newness. The past year has been the hardest of my life and although this might sound kind of trite, quilting has really helped bring me though it. There were many days where I would just lock my door and retreat into a time of peaceful repetition. Meeting all of you and really starting to engage with this community has been such a bright spot for me!!!
I have loved reading everyone's recap of their year of projects, so I'll add mine in the mix. I thought it would be fun to put a bit of a twist on that and show you a new project based on my old projects. How fancy!
I've been brainstorming awhile on how to put together my quilt scrapbook. I finally decided on a star pattern. I wanted the center of the star to be reminiscent of the quilt itself. For the background of the star I wanted to use the more neutral color of the quilt. For the border of the block, I used the fabric from the quilt backing.
While my plan sounded good in my head, my leftover scraps from my projects didn't always agree, so there is some definite improv happening. I don't think blocks have ever taken me so long! I wasn't even picky with mistakes but I was seriously sewing things upside and backwards over and over. Then I spent most of today with a screwdriver, taking my machine apart when it decided to create a rats nest every time I sewed. I hope this is the last of my 2013 angst and now my machine (and me!) are ready to tackle anything.
Here's the block based on my first ever quilt! Since I hand quilted the quilt, I want to hand quilt this block when the time comes. I picked out these fabrics over 2 years ago and it is cool to see how much my tastes have changed.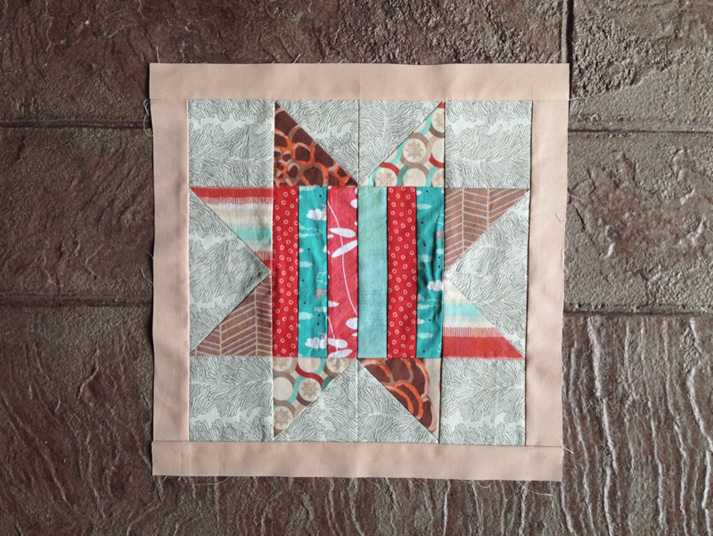 Here's the block based on a baby quilt for my cousin Zach. I used a charm pack for this and had VERY little left over. I actually bought the grey stripes and blue dots so I would have something to make this with.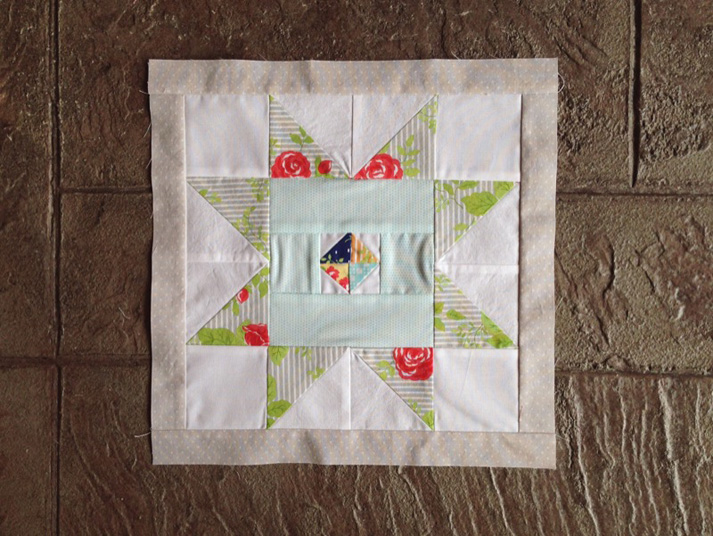 Here's the block based on my chevron baby quilt. I ran out of fabric, so the plan is to hand quilt a chevron design in the middle of the star. I didn't have much of an interest in quilting until I saw my first chevron quilt and thought… wait, quilts can be modern?! So I kept it in my mind that I would make one if I ever started quilting. And I did!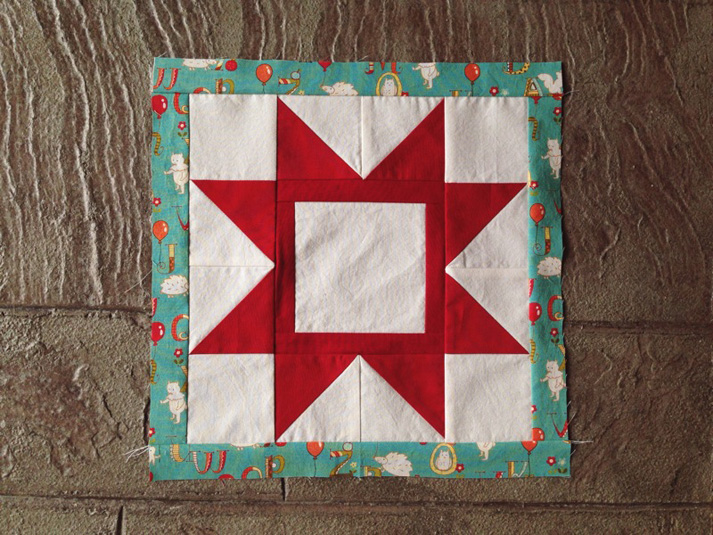 Here's the block for my sister's bridal shower quilt. I still don't have a great picture of the completed project, but I loved adding all of the personalized messages onto it. This was the first quilt I did a pieced back for.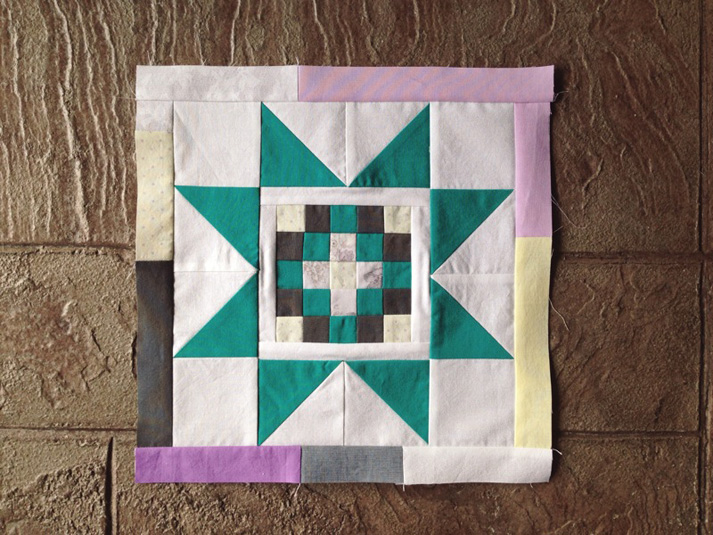 Last, but not least, my last finish of the year was a baby quilt for my cousin, Haley. When working on this block, I had so many problems and I had no leftover fabric to redo anything. So I went with it! I decided someday when I put this quilt together, I can look back at this and see how far I've come 🙂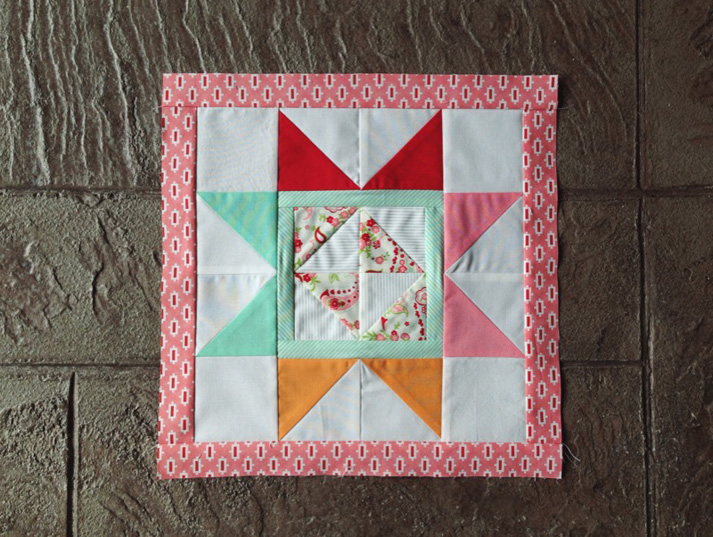 Thanks for reading and I'm so excited to see what 2014 brings!
Linking up with Sarah Quilts and Play-Crafts for their Year in Review link up.