I hope you all had a Merry Christmas!! We just returned from a lovely and relaxing Christmas trip with several different family gatherings. We stayed the majority of the time with my cousin Haley, and I couldn't wait one more second to give her the quilt for her baby girl due in March.
Here's a pic of us after she opened it. She was so excited and it was awesome to be there to see it.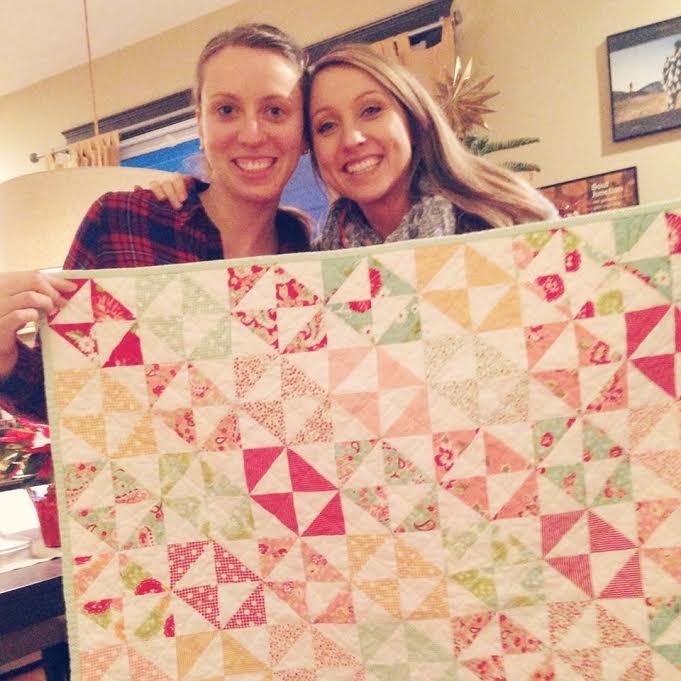 Also, I snuck into the baby's nursery and took a couple photos of the quilt! Haley has done such a good job decorating the nursery with a lot of vintage books and toys. Also, if you look closely on the left, you can see the bench seat she covered in Domino Dots fabric. Then she gave me the extra. Oh yah!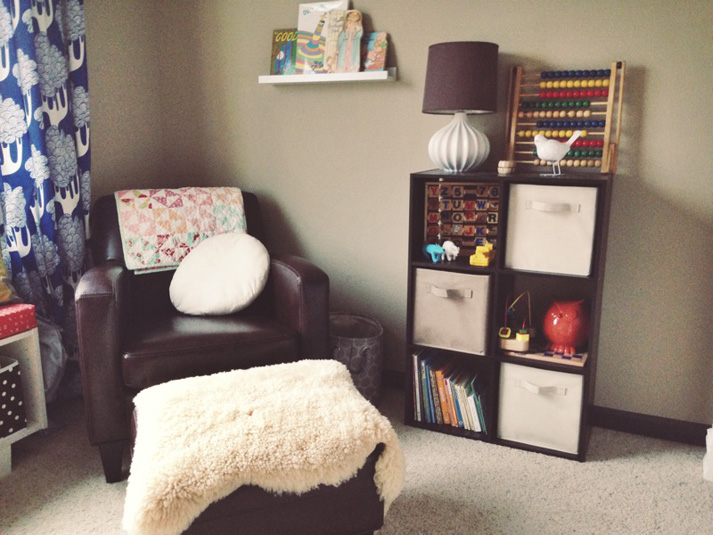 This is Haley's dog, Bandit, enjoying another quilt. There's no reason I'm sharing this, I just thought it was funny 🙂
Also, I visited my sister's house and had never really taken a picture of her completed bridal shower quilt. It was too dark to take anything outside, but I took a couple just so I had some evidence of it.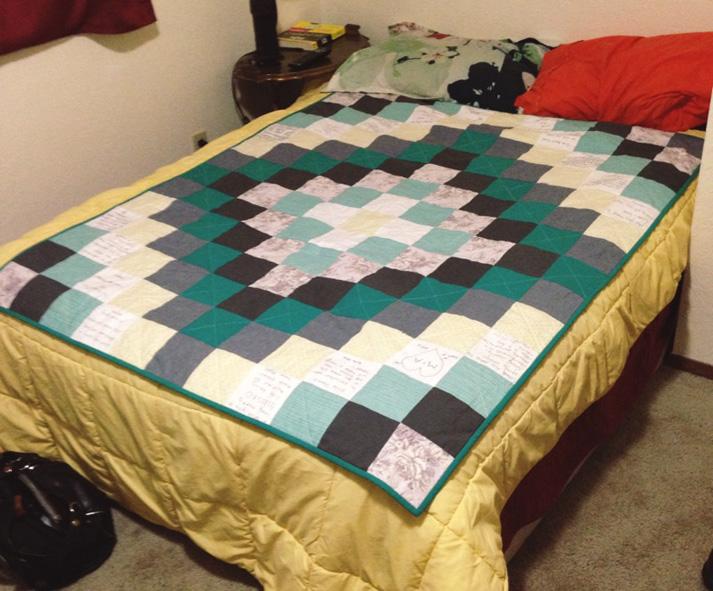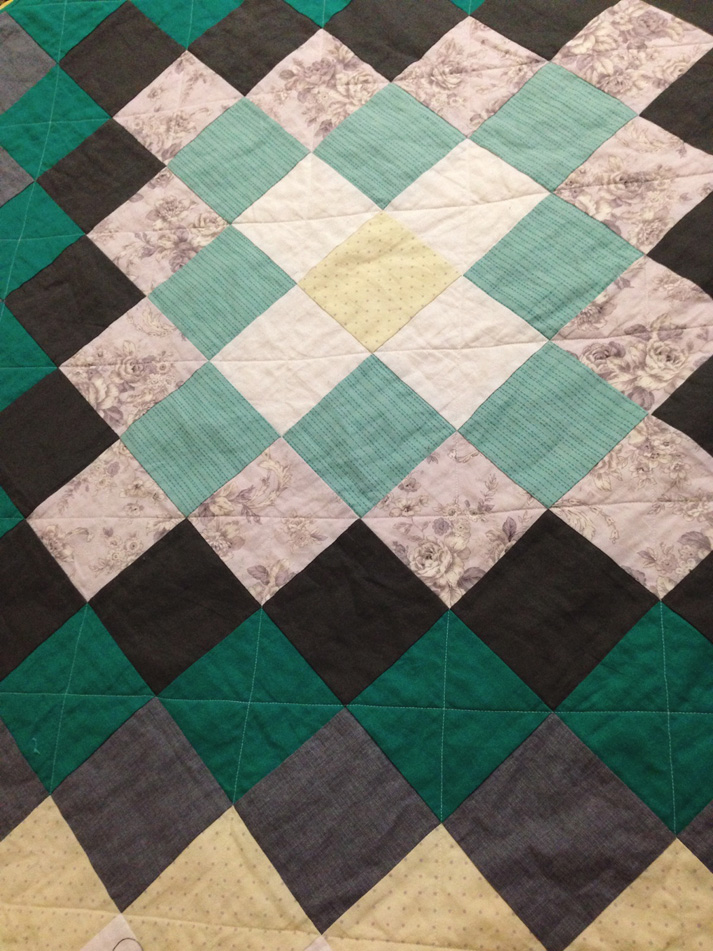 Linking up for this week's TGIFF over at Sew Fresh Quilts!
I hope that your New Year is full of great things!
Michelle