This Almost Scrumptious baby quilt came together much faster than I thought! I love it when that happens. Here are a few pictures of my progress this week. I just have a small bit of the binding left to sew and this one is done! I'm hoping to take some pictures of this one with some snow… we'll see if the weather cooperates.
Even though I labeled them, I sewed a few of these rows together upside down. Oops!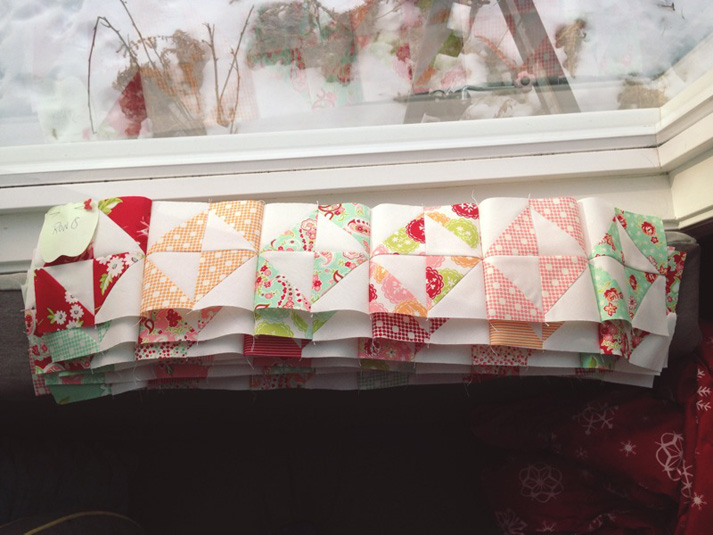 View from the back. Still pretty scrumptious.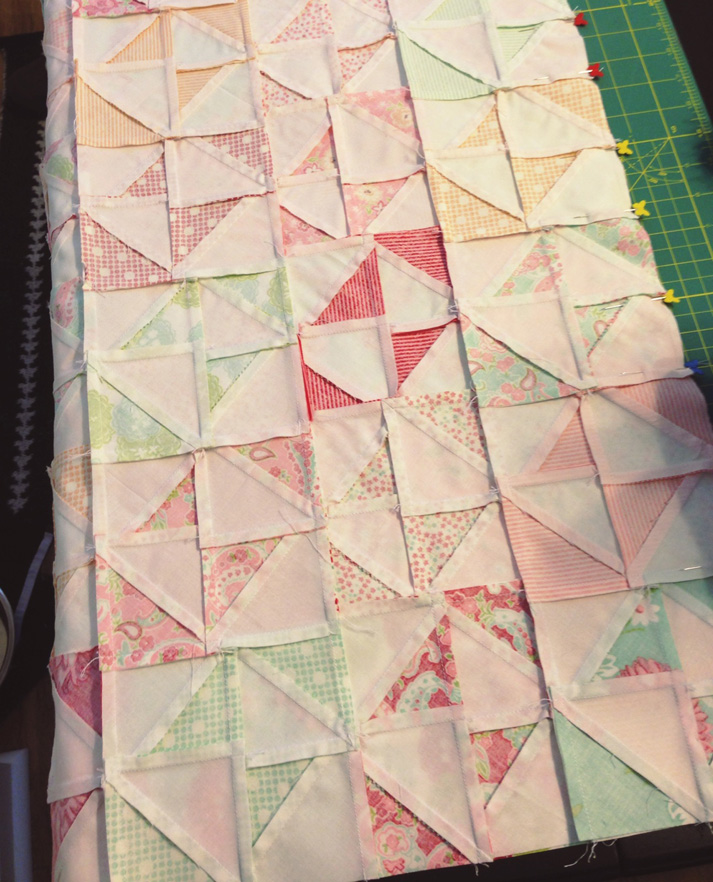 Quilting in action! Quilt with one hand, take picture with the other. So talented.

I used a different label for this one. I like it, but I'm already brainstorming a new design 🙂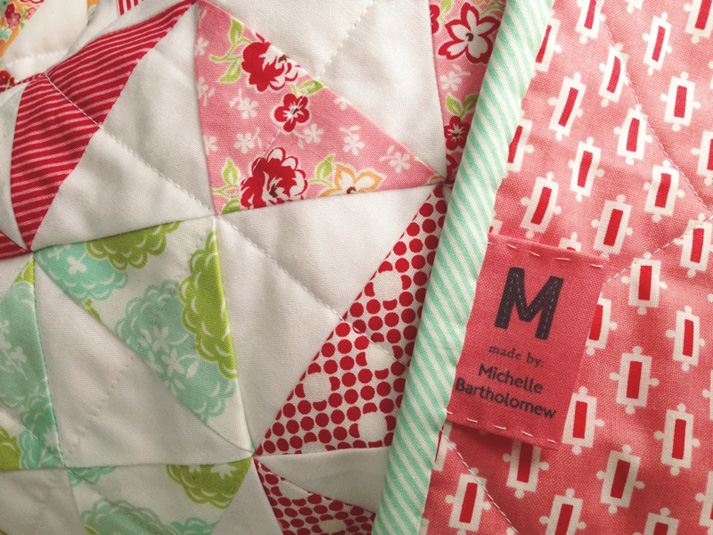 Thanks for checking out my progress. I'm excited to check out yours over at Freshly Pieced