Hey friends! It's been awhile since I posted about my epp project (now called Shooting Stars!) and I thought you might want to see how things are going.
Here are all of my completed stars: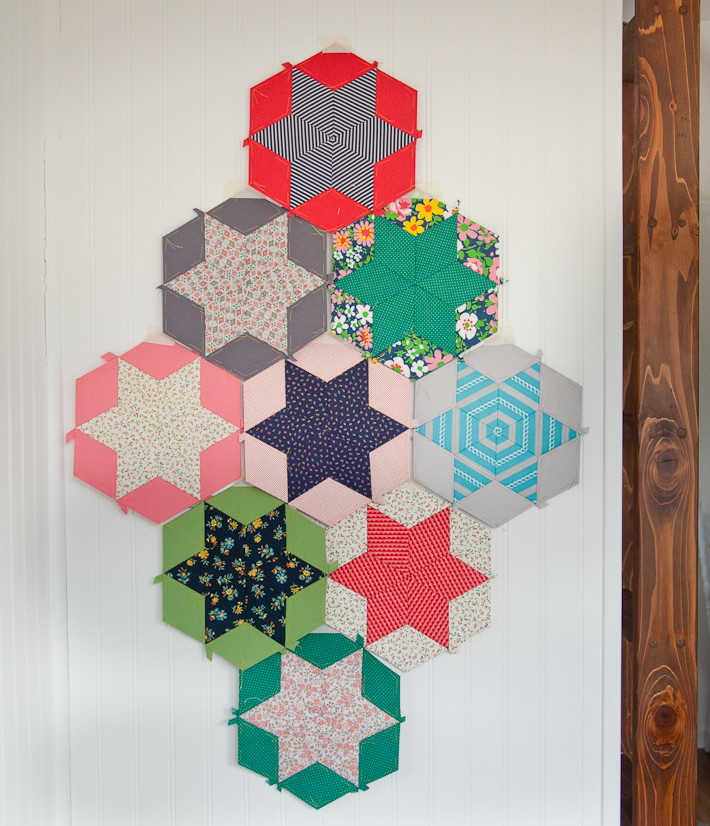 I started this project as a way to use my vintage fabric collection and it didn't really have a plan. I've since been trying to make it a little more cohesive and loosely sticking with reds, blues, pinks, greens and greys. These are my newest blocks: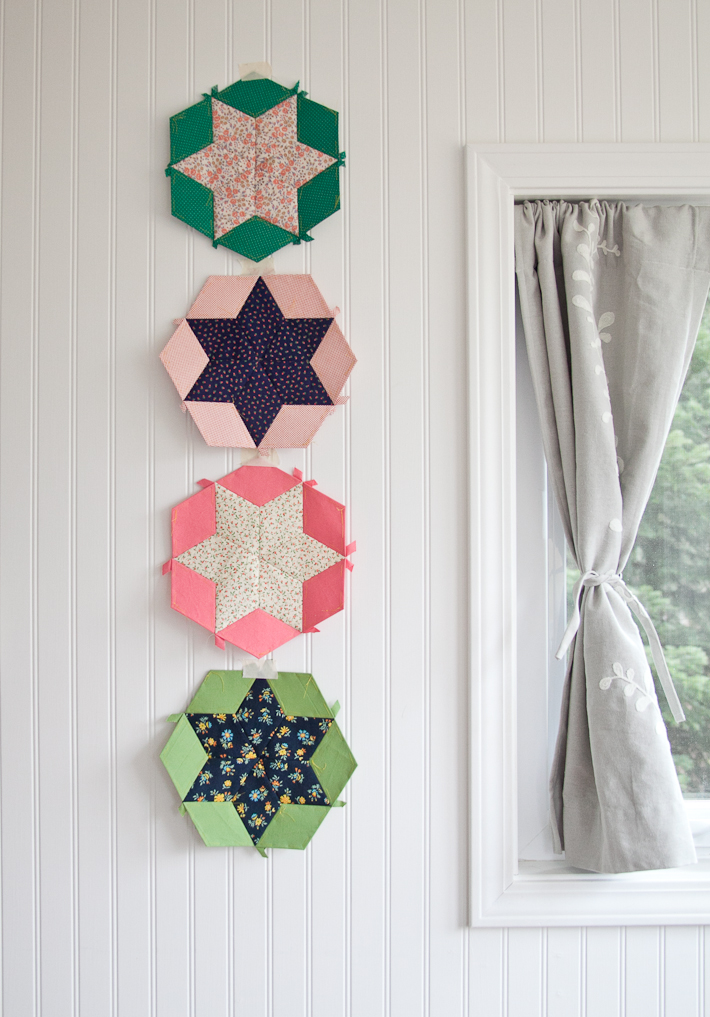 I have a few more stars in the works and thought it would be fun to lay everything out together and see how it was looking. It still feels pretty random to me, but it's a randomness that I'm willing to work with.
I mostly work on this in the evenings while my husband and I watch Lost (no spoilers please!! :)). I started this star during last night's episode.
Here are two more in the works. I'm a little unsure about the darker grey with the red floral. I feel like it steals it's joy a little bit (does that make any sense?!). I might try something lighter and see if I like it better.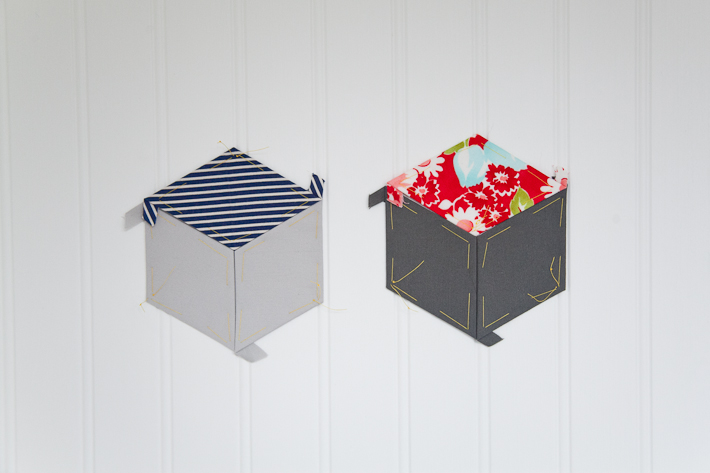 I feel like this pile is a more accurate picture of how this project usually looks.
Linking up with hydeeann from splish splash stash for the November in hand epp link party!