I'll hopefully be back with a project update after the weekend. I need to come down from my pie/fabric shopping coma 🙂 But I thought I'd let you know about something fun in the meantime…
I'm not a huge prints girl, but it was love at first sight when I saw Dowry from Anna Maria Horner. I was trying to decide what to buy when I saw that Nancy from owen's oliva was hosting a dowry charm swap! I'm so excited that I signed up for 2 spots. Such a great way to get a sampling of all the prints. I already have a project in mind!
There's still a few spots left if you want to join in! Read about the details here.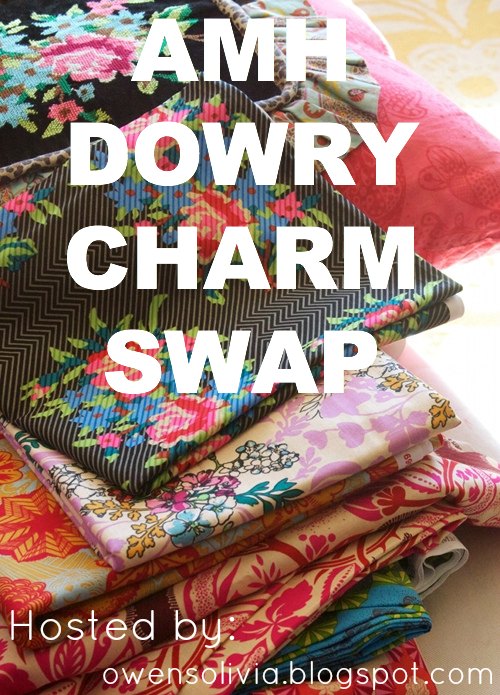 Hope you have a great weekend! I'm planning on a hike, some karaoke at the local dive bar, and of course, some sewing.