Well friends, birthday week has drawn to a close. Thank you so much for all of the birthday wishes. I have a feeling this year will be full of new adventures.
I'm excited to share a little mini finish with you all today.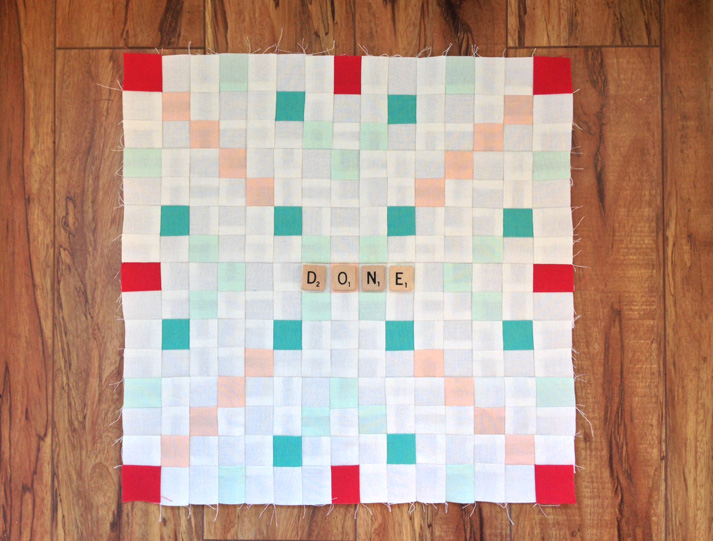 My scrabble board is finally done! I love it, wonky-ness and all. And I pushed my fears away and started cutting my fabrics for my swoon blocks. This picnic quilt is not going to best me!
And now for the exciting news…
The winner of the $25 Etsy giftcard is Heidi from Red Letter Quilts!!!
Congrats Heidi, I hope you pick out something awesome.
Enjoy your weekend! Michelle