Thanks SO much for all the birthday greetings on Friday. If you haven't already entered my $25 Etsy Gift Card Giveaway, you should check it out. And it's not too late to wish me a happy birthday… birthday week is not over yet!
Now that my birthday is (almost) winding down, it's time to think about my final project list for the year. I have three current projects that I would be thrilled to finish up, but if I'm being realistic, I'm guessing I'll get one done. But just in case, here they are…
#1 Mom's Christmas Quilt (I'll come up with a cooler name at some point)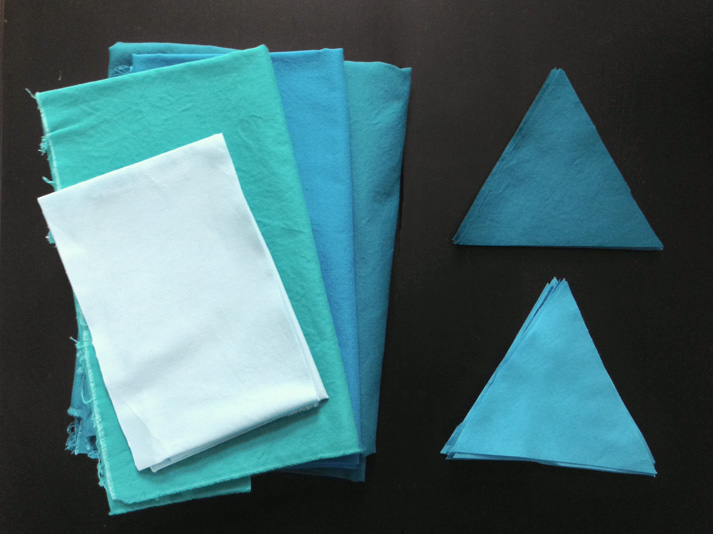 My mom requested a quilt about 4 months ago, so I'd love to have this done for her by Christmas. I asked her what she would like and she said "I like blue". When I asked her about a design or a style, she said she didn't really care as long as it was blue. Message received! I've been wanting to try something new, so I'm going for some triangles! I'm planning on using just a whole range of blues, from light blue to teal. Maybe I'll even throw in some chambray? I'm wild like that. I'm also debating throwing a few prints in there to add some interest, but I'm torn. What do you think?
#2 Picnic Quilt
This quilt is my nemesis. It is definitely the most ambitious thing I have tried and lately, I just stare at the fabric and wonder what I was thinking. However, I know I will love it and I technically have quite a bit of time until picnic season rolls around again, so I'm going to take my time and not stress out about it. However, I'm not counting out an burst of energy and inspiration that will propel me into action.
Here's what I have left to do:
Make 4 swoon blocks
Finish the scrabble board (SO close to having that done)
Make flying geese
Decide on the third game for the quilt top (already have checkerboard done)
Cut & piece giant pile of jeans for the back
#3 EPP Diamonds – Star Quilt
This is the current state of this project. It exploded over my desk this weekend and I thought you'd like to see that. I ran out of vintage fabrics that fit this vibe, so I'm reusing most of them again in different color combos. I also threw in some new prints that had a vintage vibe and am crossing my fingers that it all ties in together. It would be a miracle if this were to get done, but I guess you never know… winter nights are long here, so I'll have a lot of time to stitch by the fire.
Also hydeeann from splish splash stash is hosting a brand new link party for english paper piecing! I'm excited link up and get some inspiration from all the other great epp projects going on. So fun.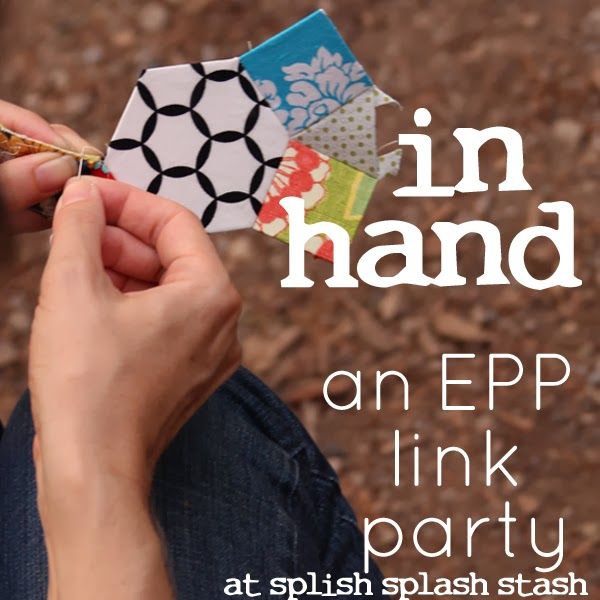 Update… I also decided to link this up for this week's WIP Wednesday. No point in doing another post with the same projects. Sorry if you have seen this post more than you wanted to 🙂
That's it! Linking up with She Can Quilt. I'm excited to go check out what everyone else is up to.