Hey buddies. So I skipped last Wednesday's post because I wasn't feeling well and didn't want to follow up my photography post with a bunch of questionable-at-best iphone progress pics. But I'm still feeling bleh, so I'm going to put my pride aside for the sake of documentation 🙂
First up is my EPP project. I actually have one block completed now, but I took this pic last week when I was deciding on color combos. I'm trying to use a bunch of my vintage & 2nd hand fabrics in this so the colors are… interesting. I'm not usually a scrappy fan, but so far I'm liking the direction this is taking.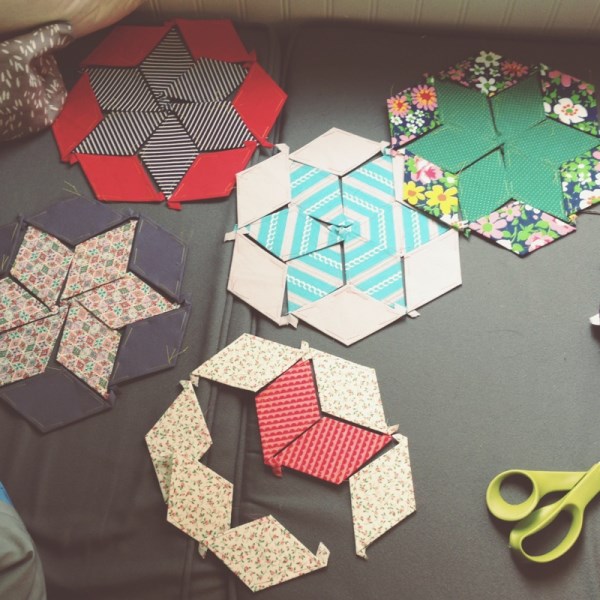 My picnic quilt has been officially renamed to picnic quilt 2014. But I will not let it become picnic quilt 2015, promise. I did have a mini breakthrough with it and finally tackled more of the scrabble block.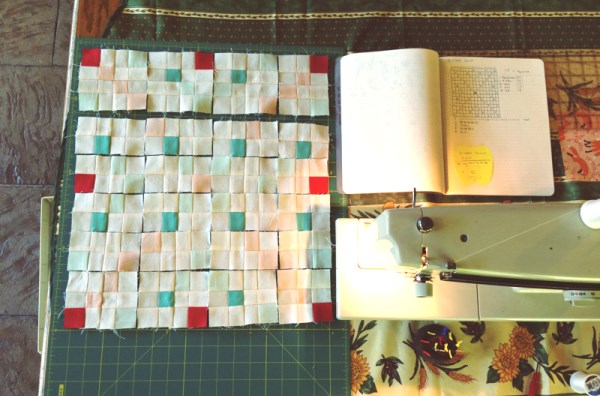 My mother-in-law looked at it and shook her head and said "you know we have a scrabble board you can borrow." So I definitely have support on this going forward, hahaha.
I also finalized my fabrics for my swoon blocks.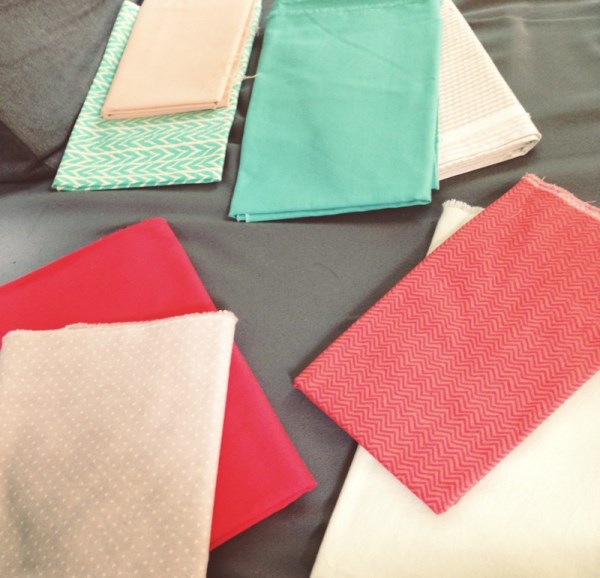 For the background of the block, I'm using some dark chambray I splurged on. I'm in serious love.

Last but not least, I made some progress on my sister's bridal shower quilt! I cut a bunch of 5in squares and laid them all out. I am actually pleasantly surprised with how this is looking.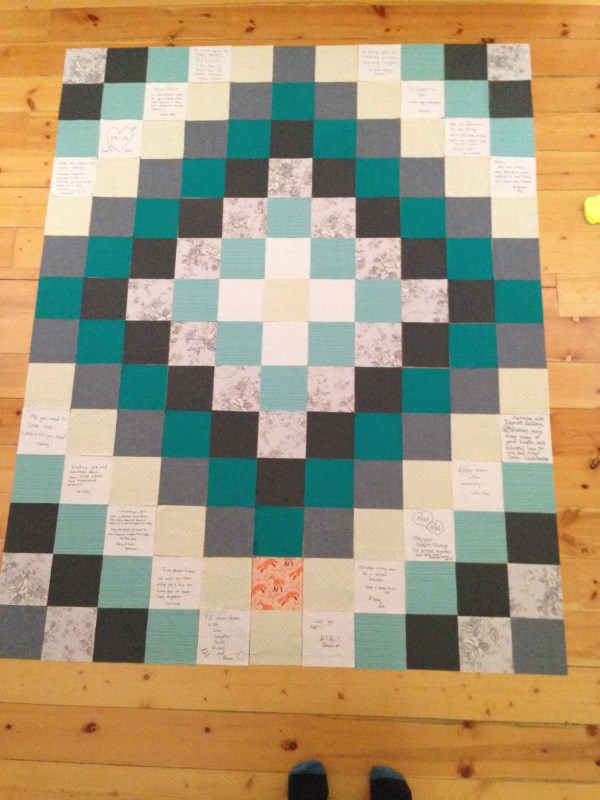 The fox square was a placeholder because I'm apparently not great at counting and forgot a grey square. This has been remedied.
This picture gives you a little bit better idea of the colors. I went with a super muted purple and yellow to make it work for my taste. I'm hoping it's not too subtle for my sister.


Sewing them into rows went fairly quickly and this morning I woke up early and made an attempt to get some rows put together before work.
But didn't get far before the seam ripper had to come out.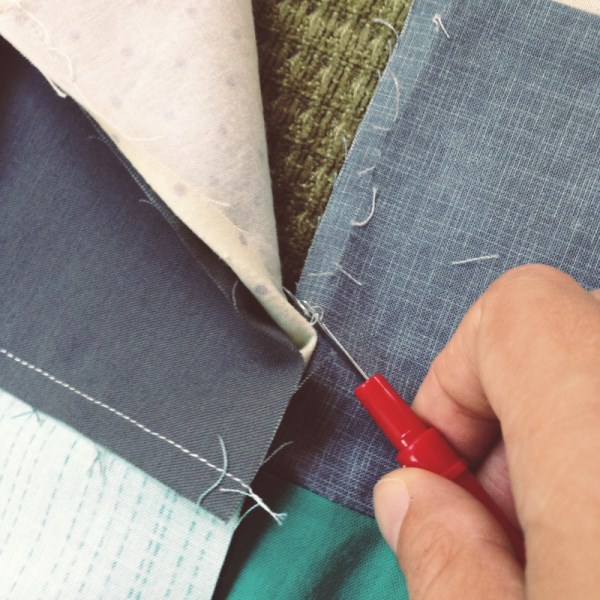 I usually don't sew long rows together and I don't know if I will again. Boo.
In other news, this weekend, the nearest "big" town is having a quilt show! I'm hoping to hit it up on Friday so I'll be sure to take plenty of pics of what I find there. 🙂