Hola friendos! The last two weeks have been a complete blur and I've totally missed reading about everyone's projects. But I'll catch up, promise! While I catch up on my blog reads, here's a little of what I've been up to…
We recently returned from a trip to Glacier National Park. Holy smokes, this place is gorgeous. We hiked 24 miles in two days and my feet are still angry. More excuse to sit down and sew 🙂

What could be better than working on my EPP project at a campground in the park? I love that I can say that part of this quilt was made in Glacier NP. This is where I'm currently at on this project. I absolutely love how slow it is going. Weird huh?!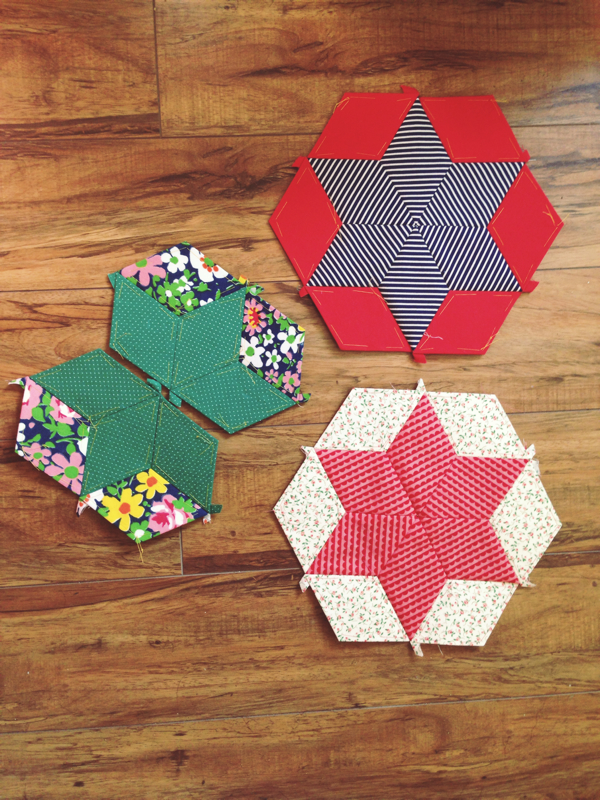 When we returned home, I had 4 days to get my sister's bridal shower quilt done before her wedding. I had the top pretty much done, but that was it.

I decided to use all the extra scraps (especially the yellows and purples!) for a pieced back. I've never really pieced a back before, so that was a new challenge. Not exactly one I wanted on such a time crunch.

I seriously was still binding this as we entered the town where my sister lives. I finished the last few stitches and then we went inside and I gave it to her! Unfortunately that means I don't have any finished pictures of this. Perhaps another trip down to see her is in order.
And in other exciting news, my sister is married! This is us right beforehand. Happy times!

For being an amazing matron of honor (I totally was), my sis gave me an etsy gift card. Best sister ever! Part of my gift card was used on this: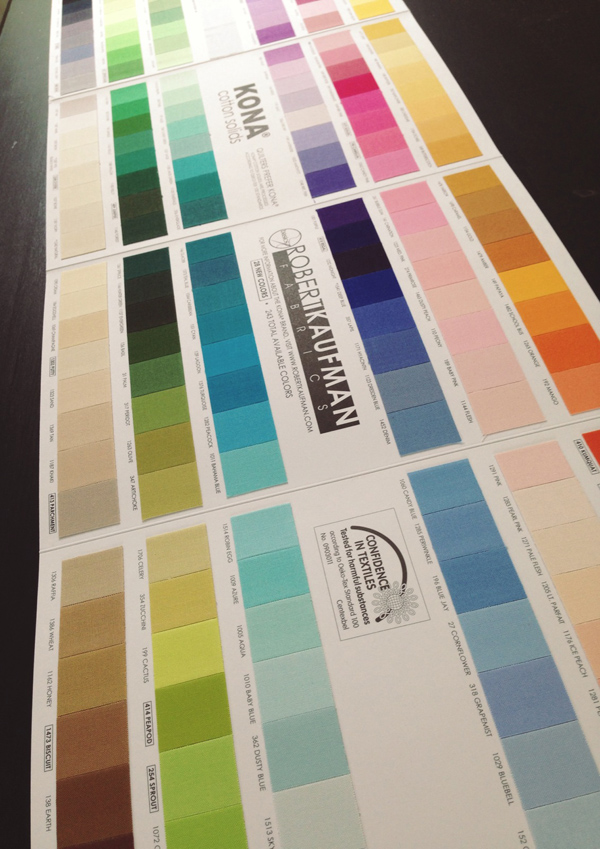 Kona Color Card!!!! I live sooo far from any solid fabrics and I kept ordering weird colors online. This is going to be a life saver.
And here's my latest fabric purchases. I didn't buy them to use together, but they look pretty great, so I might have to change my mind.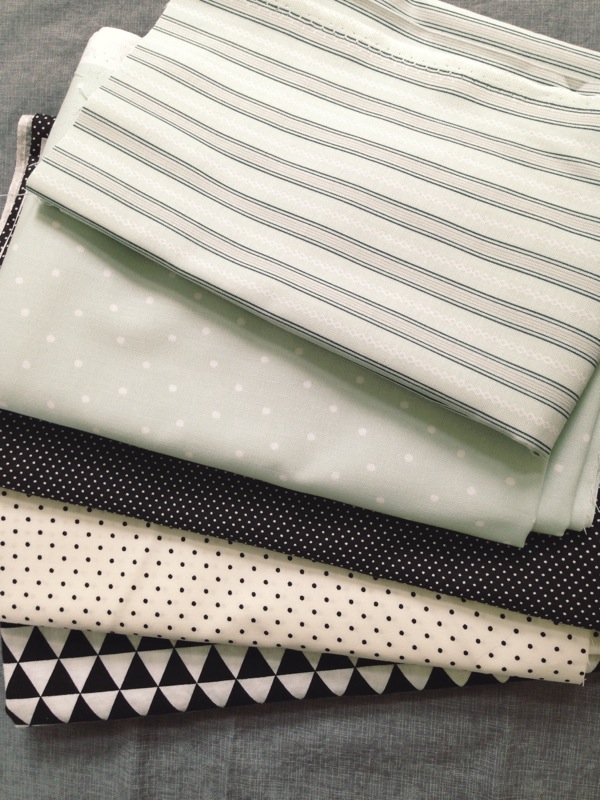 Last but not least, I found the cutest iphone wallpaper the other day that totally makes me think of quilts & happiness…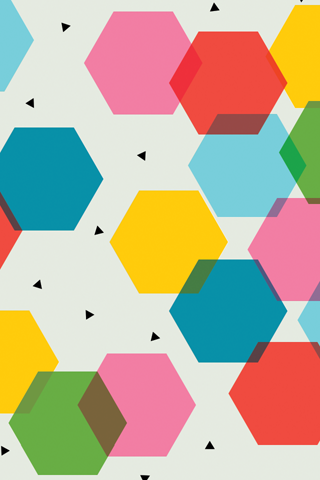 You should totally get it too and we can be pwbffs! (phone wallpaper best friends forever!)
Tinybop Hexagons by Tuesday Bassen on Poolga