Despite the threat of flash floods and mudslides, my best friend and I made it safely to the Leavenworth Quilt Show. It is the first quilt show I'd ever been to and although we were much younger than anyone else there, it was really fun.
This was the view as we walked in. I would say there were around 150 quilts displayed.

Although many of the quilts there were not my personal taste, they were all beautifully made and easy to appreciate. The majority of the quilts were art quilts or nature-themed quilts, but there were also some vintage pieces and many sources of inspiration. I was a little too excited and didn't get the names of the quilters, but I would still like to share a few of my favorites from the show.
This was a vintage quilt and I loved the curves and the use of solids.

Be still my heart… vintage hexies. This caught my eye right away, it was massive.

Up close view of those hexies. You can see some of the hand stitching on here.

I was inspired by the simplicity of this design. I love it when simple blocks combine to make an eye-catching design.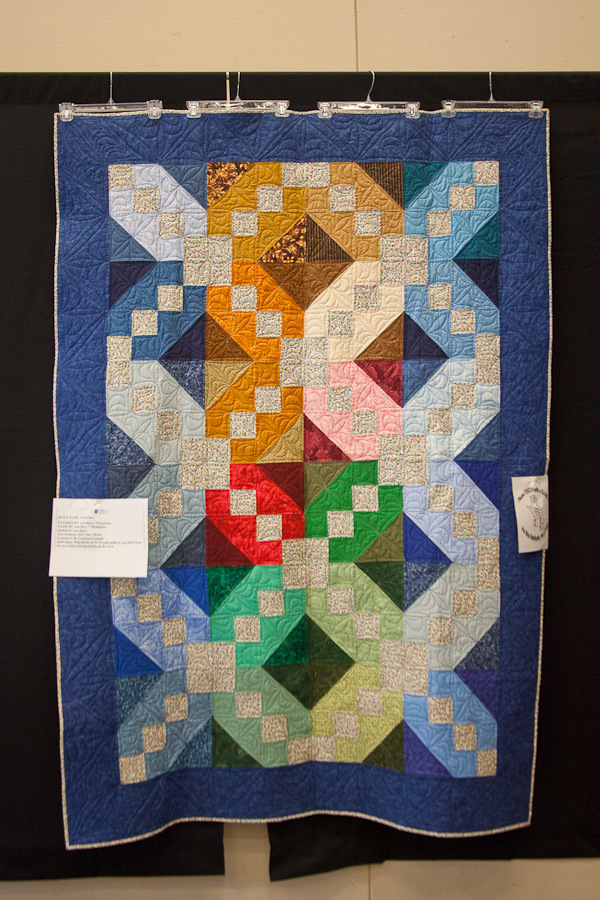 I'm always drawn to this shape. When I get brave enough, I'd love to try something like this with solids.

The American Quilts section was probably my overall favorite. There's something about red, white, and blue quilts that makes me happy.

My favorite quilt from this section. The stars really popped with the dense quilting around them.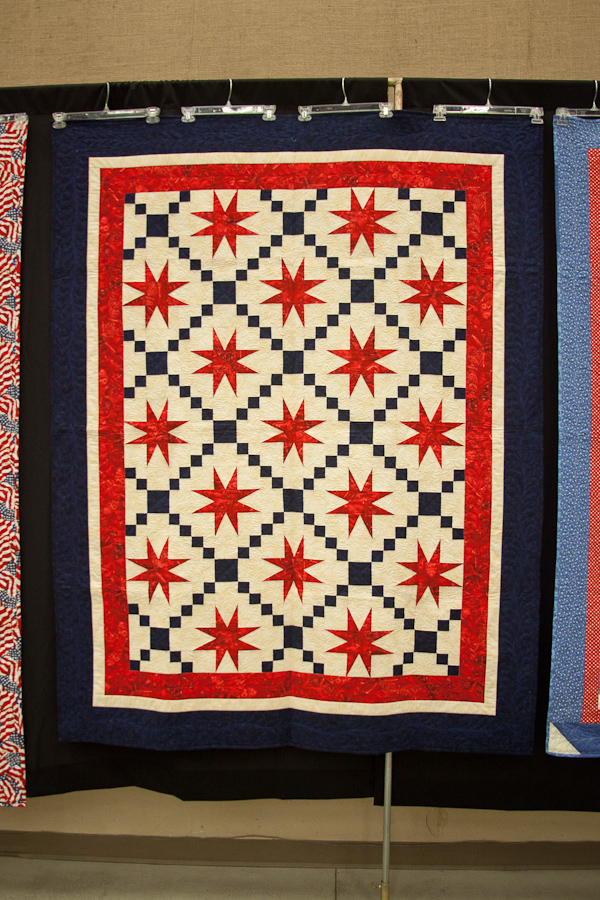 I was really inspired by this color palette.

We lingered at this little quilt for a while. The ombre effect along with the scrappy chevrons made it stand out.

This denim piece was a good bit of inspiration for the back of my picnic quilt.

I was really glad to see such a lovely show in our community. And it renewed my excitement to start to connect with other local quilters in the area! I'm already excited for next year's show; I think I will enter something ultra modern and mix things up a bit 🙂