After auditioning tons of fabrics from my stash for the binding of the baby D chevron quilt (that just weren't quite right), I found these sweet little red polka dots hiding in the corner of my closet. I don't know if I should be really excited I found them, or concerned about my hoarding 🙂
Baby D still has not made his/her grand entrance, so I think I will get this done in time. I think the baby will like the dots.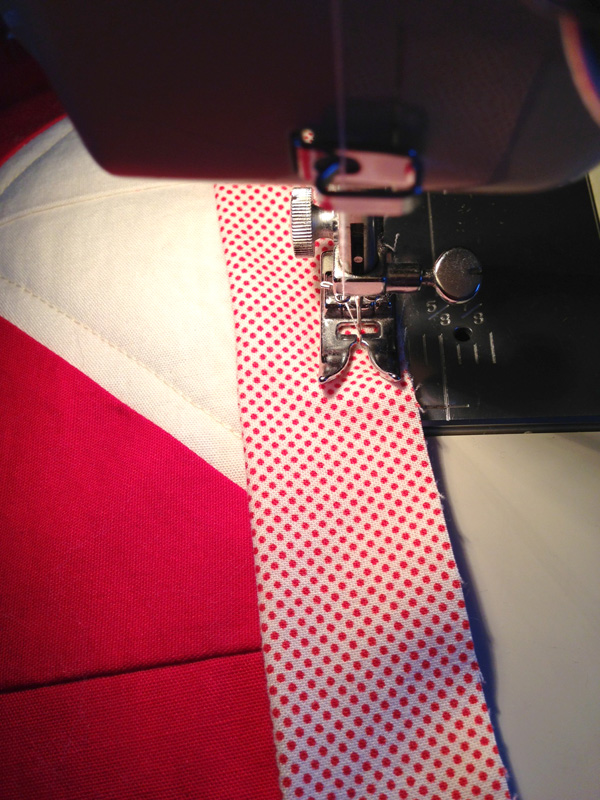 Let's just ignore the fact that it looks like I'm sewing crooked 🙂 I'm sure I straightened things out.
I think my favorite part of quilting is hand sewing on the binding. I love how relaxing hand sewing is and it's nice to have that time while finishing up a project.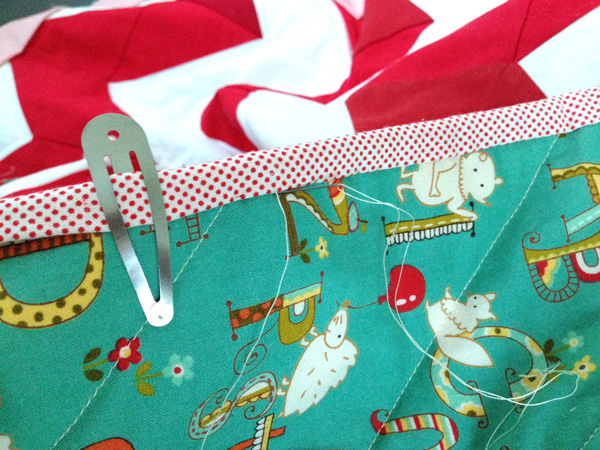 I'm guessing my next post will be pictures of the finished quilt! I'm excited to get my camera out and have some fun taking quilt glamour shots 🙂