Ever have a week where nothing is going quite right and all you want to do is complain and sit on the couch and watch netflix all day? Yah, me neither 😉 Despite the rough week, I have a few fun things to share!
First of all, I finished the quilting on the Baby D Chevron quilt. Thanks to everyone who gave me advice on it last week. I really like the white stitching on white fabric. Nice and simple, just the way I like it! Right now it's just chillin' on one of the beds in the cabin until I have time to finish it.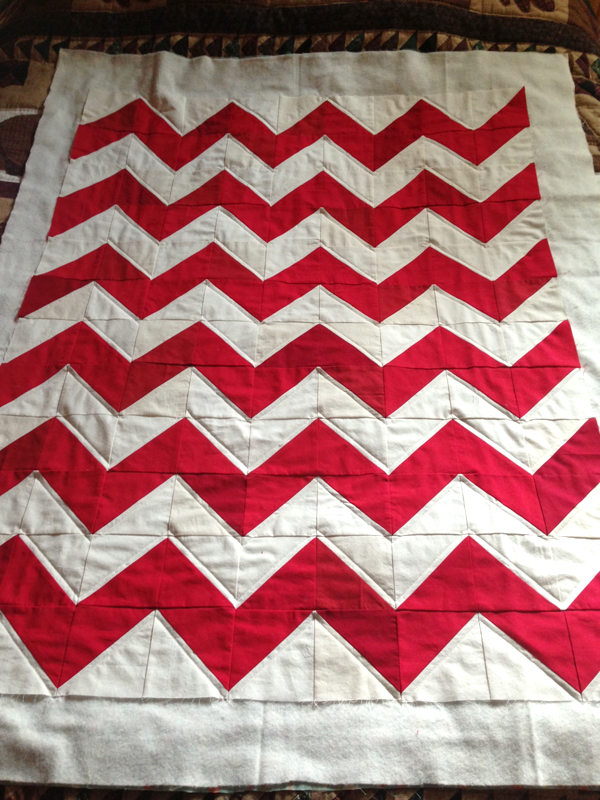 Here it is right before quilting with an illusive appearance by my sewing machine.
Now all that's left to do is figure out the binding. I'm thinking about some kind of blue, but I'm not sure what I have in my stash. The green that is on the back could also be fun. I like choices like this!
Baby D's mama isn't due for 2 weeks, but I just heard she's starting to have contractions. Might have to really hurry this one along!
I've spent most of this week prepping things for my little sister's bridal shower this weekend. I'm hosting it and it is a vintage tea party theme! I made a few pouches to give away as prizes that I'll be filling with french soap and cute nail polish.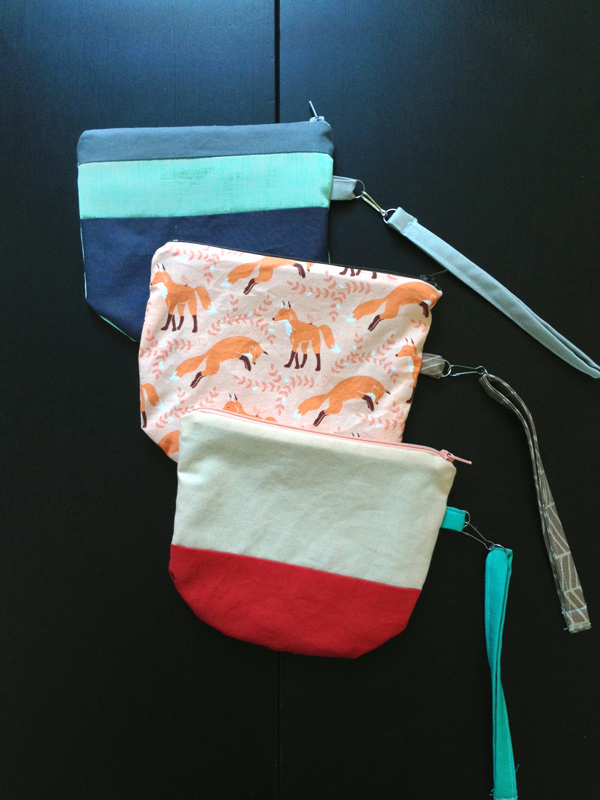 The colors for her shower are suspiciously the same as my picnic quilt (which I haven't worked on since I cut out the scrabble board pieces…grr). I am in a total rut/totally obsessed with the mint/coral color palette.
Just like last week, apologizes for all iphone photos. After I get past editing all my weddings for the summer, I think I'll be more eager to take out my equipment. 🙂