I cannot believe it is already Wednesday again. I am in the midst of a busy wedding season (I am a wedding photographer) and spent Thursday-Monday traveling and shooting in the San Juan Islands. It was a beautiful trip but sooo much work. I am glad to be home and hopefully get some down time to work on my projects.
My Baby D chevron quilt got a little bit of love this week. I sewed the HSTs into blocks of 4 and am ready to sew them into rows. In a perfect world, I will have the top done this weekend.
I also got to do some shopping(!!!) while I was on the road this week. I picked up some super cute fabric that I'm planning on using for pouches. I thought I'd make pouches as gifts for people coming to my sister's bridal shower. It's in like 2 weeks though, so we'll see. If not, it will probably make it's way into my picnic quilt.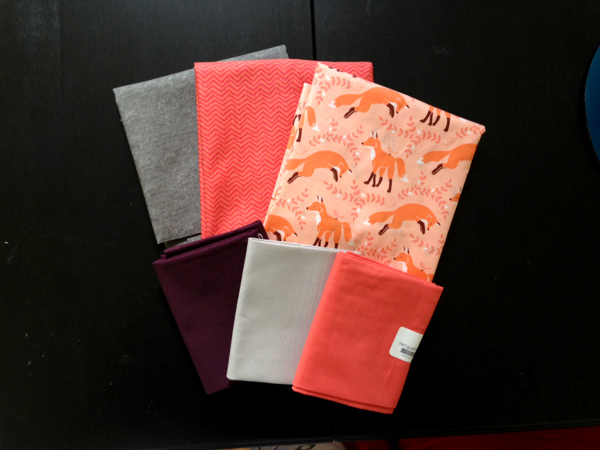 Oh and I received my order of zippers. I'm ready to go!!
On my shopping excursion, I hit up a thrift store having a great sale on clothes. I was able to buy enough jeans to use for the back of my picnic quilt for $10. I'm nervous it will be a little heavy, but I couldn't pass up that price. Because of that though, I am considering making it a little smaller. Hopefully I can figure that out this week.
And just for fun, here are a couple pics for my working weekend.

On the ferry!

The gorgeous couple 🙂
Also, if you want to keep up with my little blog, I have really been liking Bloglovin. Follow my blog with Bloglovin