I've always wanted to have a picnic/outdoor blanket, so now that I'm getting better at quilting, I thought it was the perfect time to make my own. I have so many ideas for it, so I thought it would be fun put all my inspirations in one spot so I can finish planning it!
Elements of my perfect picnic quilt:
hardy/water resistant backing
comfy
cotton top
handles, bag, or some way to roll it up and secure
machine washable or easy to clean
summery vibe
built in game(s)
pocket for game pieces (either on quilt or quilt bag)
some hand stitching
These three quilts have a lot of what I am looking for in a quilt:
I think pieced denim will be the best backing in terms of hardiness and washability.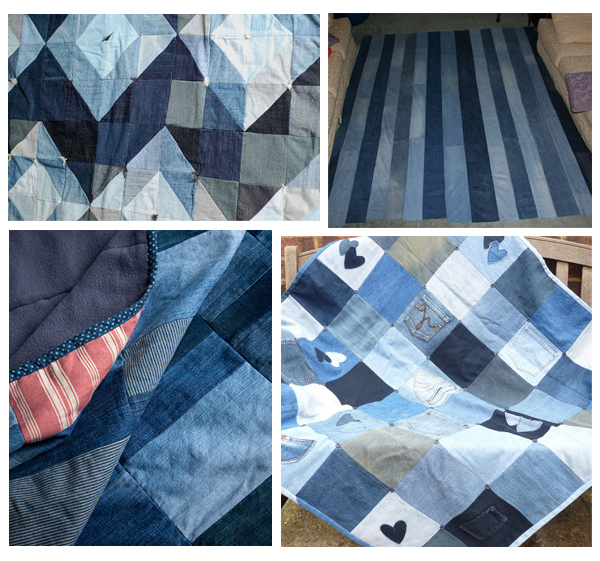 Sources (clockwise from upper left): 1 | 2 | 3 | 4
I think I'm going to use a flannel for the batting because I read that it is absorbant. It will also add a layer of padding between the ground and me. I have no idea what flannel to buy. Should I buy something of decent quality or are most flannels the same if you're not seeing/touching them?
I would also love to have some games sewn onto the quilt. I can just see myself playing checkers in the park.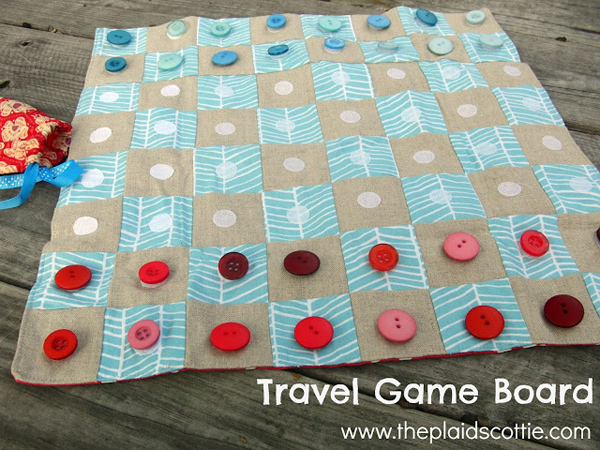 Source
This is what I'm thinking for a color palette. I am basically obsessed with mint and coral right now so I'm really excited to work with these colors.