I am still so excited to have finished my second quilt ever.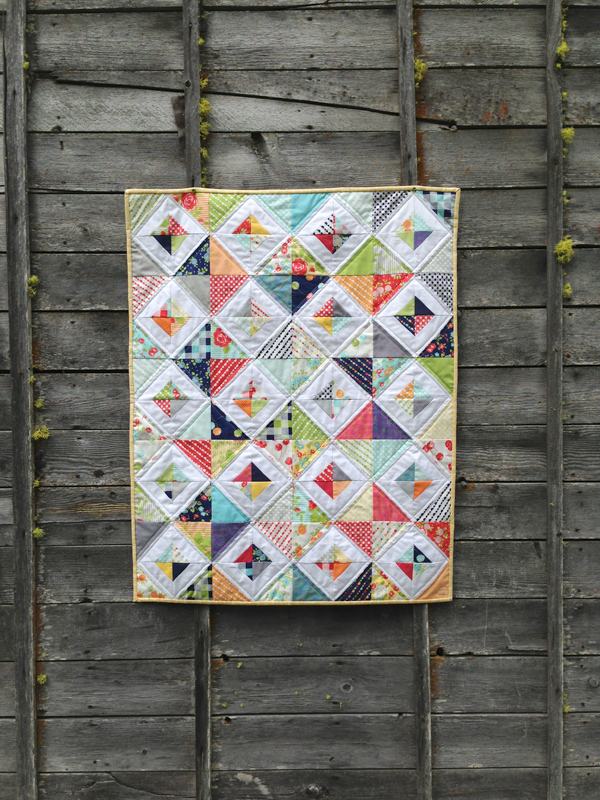 I dropped it off at my mom's on Friday and she's going to take it to the baby shower next weekend. I can't go unfortunately because I had already signed up for the Bavarian Battle. It's basically one of those obstacle course races, but with a Bavarian twist. At the end we get bavarian hats, a brat, and a beer (I might sneak in wine :)). Very excited about this.
In the quilt project department, I have another baby quilt planned for another friend. I seriously have 10 friends who are pregnant right now, so they will all be getting quilts at some point. Great motivation to keep practicing!
I'm calling this the Baby D quilt. They decided not to find out if it's a boy or a girl, so that was a bit of a challenge for colors. I went a little untraditional and am going with red and blue. I think it leans slightly more towards boy, but I think it works for a girl too.
It's basically just going to be a chevron quilt with red & cream. And then for the backing, I bought this cute woodsy alphabet fabric. My friends are both outdoorsy, so I thought this was fitting.
When I bought the red and the white, I hadn't calculated for the amount the material would shrink (I prewash everything) and as I was cutting squares I realized I wouldn't have enough. Luckily I had some red and cream left over from my house pillow, so I used that. They are different shades of each, but I actually think that will give it a depth that it wouldn't have had otherwise. I guess we'll see! Time to start sewing those half square triangles!