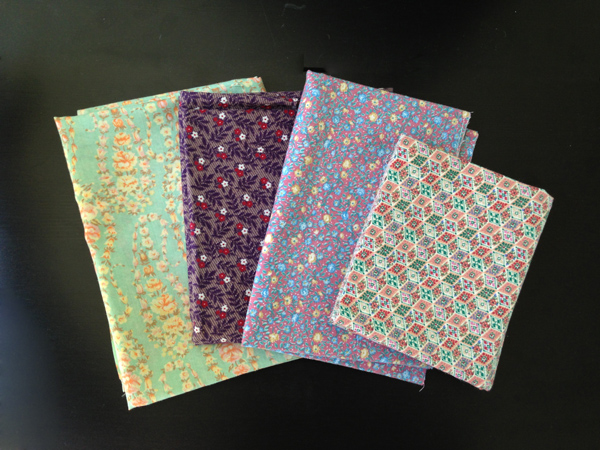 Here are a few more vintage finds from recent shopping trips. I'm almost out of new fabric finds to show you, so I really hope I'm able to find more soon 🙂 I should probably also start thinking of something to make with these beauties.
These four are some of my favorite florals I've found thus far. I especially LOVE the one on the left. The color is amazing, I'm obsessed with mint right now. The purple fabric is not a cotton, so I'm not exactly sure what I'm going to do with it, but it was too pretty to pass up. I almost didn't buy the one on the far right, but it's really grown on me.
These are all washed and ready for a project. Any ideas?