Below are the vintage items and wedding decor items I currently have for sale. I am happy to answer any additional questions about size or condition. Email me at: michelle [at] lettermphotography [dot] com. Click on the photo to view a larger image.
____________________________________________________________________
China – $300
The china is for sale as an entire set – I do not want to piece it out. All pieces are useable, but some have minor scratches and chips from normal wear and tear. Some of the china has protective cases, others are in storage cubes with padded dividers to protect each piece. There are enough tea cups, saucers, and side plates for a 30 person party along with extra pieces to start building a large collection for weddings or parties.
sets/matching pieces:
Royal Crown China Bohemia Patented July 20, 1937 Czechoslovakia
12 side plates, 12 saucers, 12 large saucers, 12 teacups (see 2nd photo), 1 serving plate, 1 sugar bowl, 1 creamer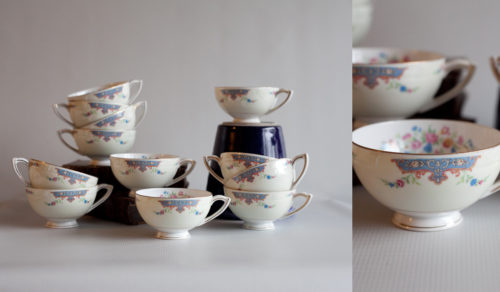 1950's, unmarked
8 bowls, 6 dinner plates, 3 sandwich plates, 7 saucers, 1 sugar bowl, 2 teacups, 1 addtl. replica teacup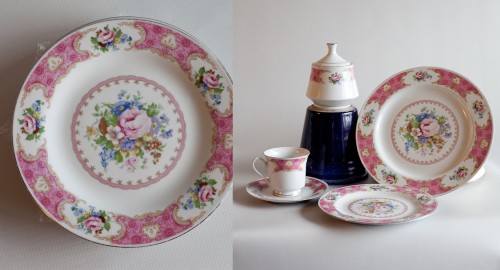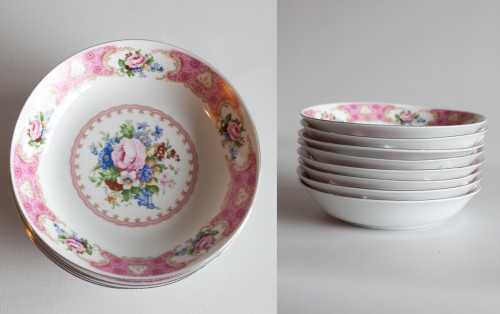 Noritake, Made in Occupied Japan 1948-1952
5 sandwich plates, 2 saucers, 1 sugar bowl, 1 creamer, 1 teapot (large crack in bottom, but still holds water)

Unmarked, 5 saucer sized plates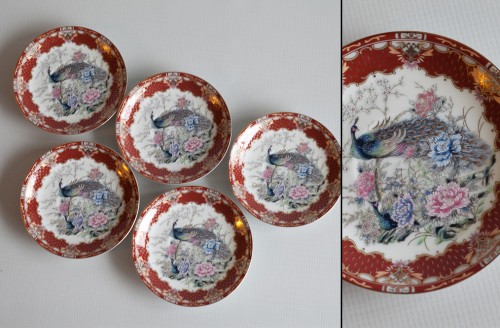 Theodore Haviland Early 1900's France
9 side plates

Homer Laughlin Fluffy Rose w/ Platinum Trim 1934
6 saucers

Johnson Brothers Moorland
2 dinner plates, 1 sandwich plate (small chip on rim), 2 side plates (scratches on center)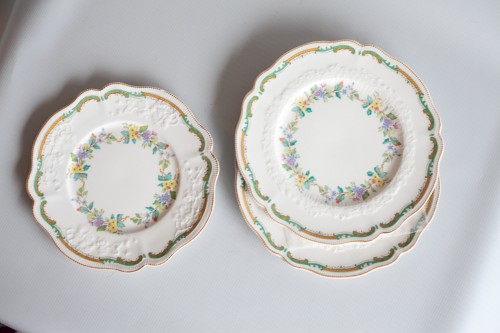 Various white and blue sandwich plates 7in diameter (17 total)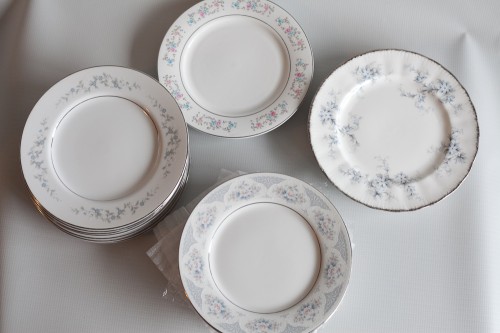 2 metallic sandwich plates

3 blue sandwich plates 6in diamater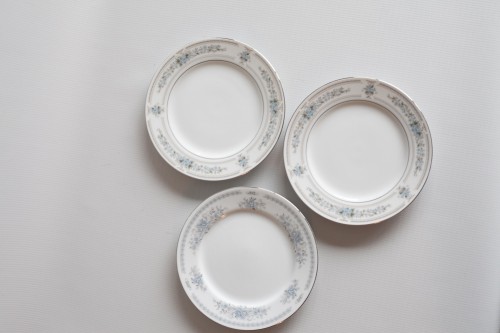 Johann Haviland side plates

Gold Castle side plates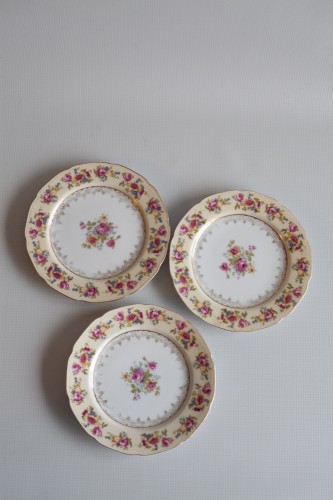 Cups & saucers (many of the cups and saucers match, but not all of them):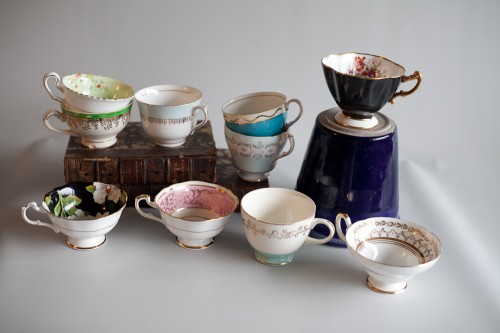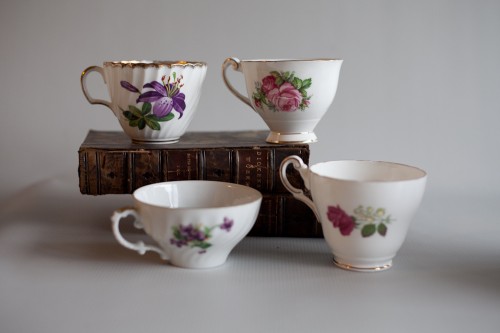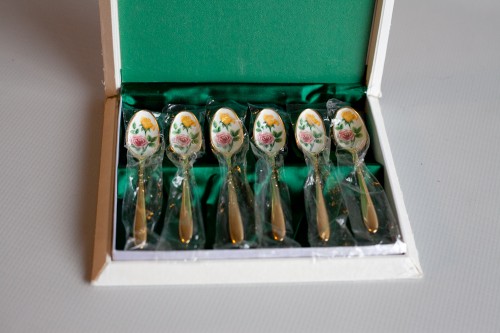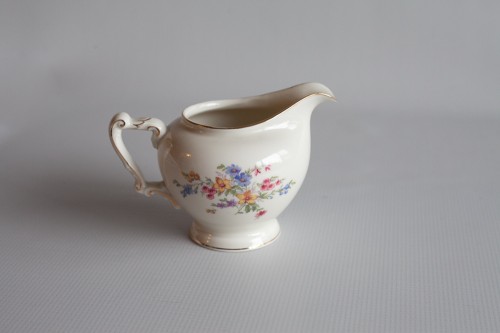 ____________________________________________________________________
White Embroidered Napkins – $4