Mur and I had a wonderful adventure in California Baja del Sur in January of this year. Our journey started in Loreto and then we drove South to La Paz and Todos Santos (our favorite city!). Below are a few of the highlights from our trip.
This was our resort just outside of Loreto. It had like 6 pools so I made sure to swim in all of them! Our room was on the top floor in the middle of the building.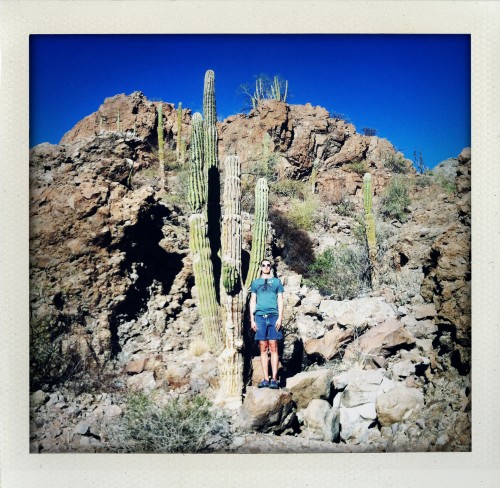 We went on a walk near our resort. Mur really wanted his picture by a cactus. If he were wearing green, it might be hard to see him. haha
Road trip!!! Most of our drive from Loreto to La Paz looked like this… Pretty much desert all around.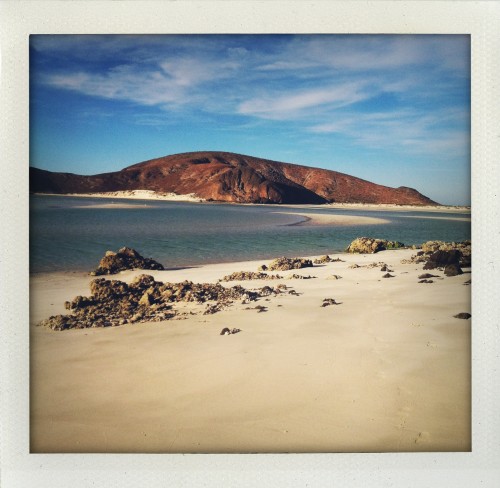 This was one of the beaches in La Paz. The tide had gone out so we were able to walk across the water. It was a little scary getting back because the tide really came back fast!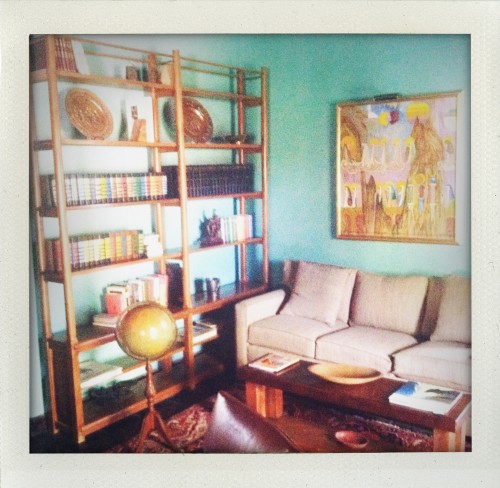 We stayed at the Todos Santos Inn in Todos Santos. This was the library next to the bar where we read and played games. I loved how comfortable this place was and I hope to stay here again very soon.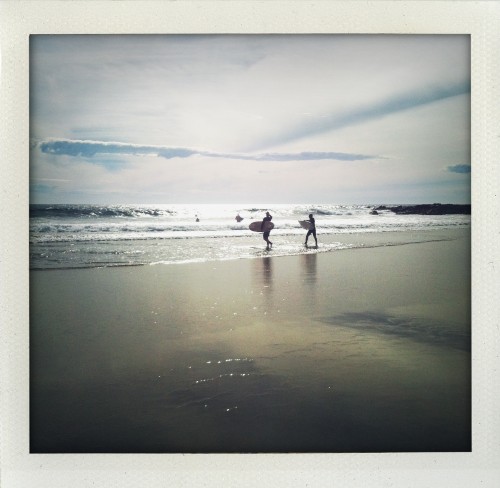 Our favorite beach in Todos Santos. It had a surfing colony and we had such a blast watching people surf all day. Mur rented a boogie board and got tossed around in the waves a little bit.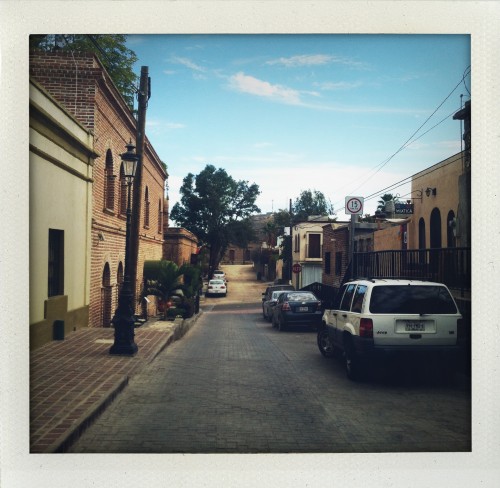 One morning, Mur and I did a photo walk of Todos Santos. This is the street our Inn was on. There were little restaurants, shops, and art galleries lining all of these tiny streets.
This was the cathedral at the end of the town square. I loved the front of it and it's bright yellow color. We passed this building many times on the way to the Hotel California and our favorite tapas and wine bar.
Mur on our photo walk!
We hope to go back here often in the future. The pictures do not do it justice!