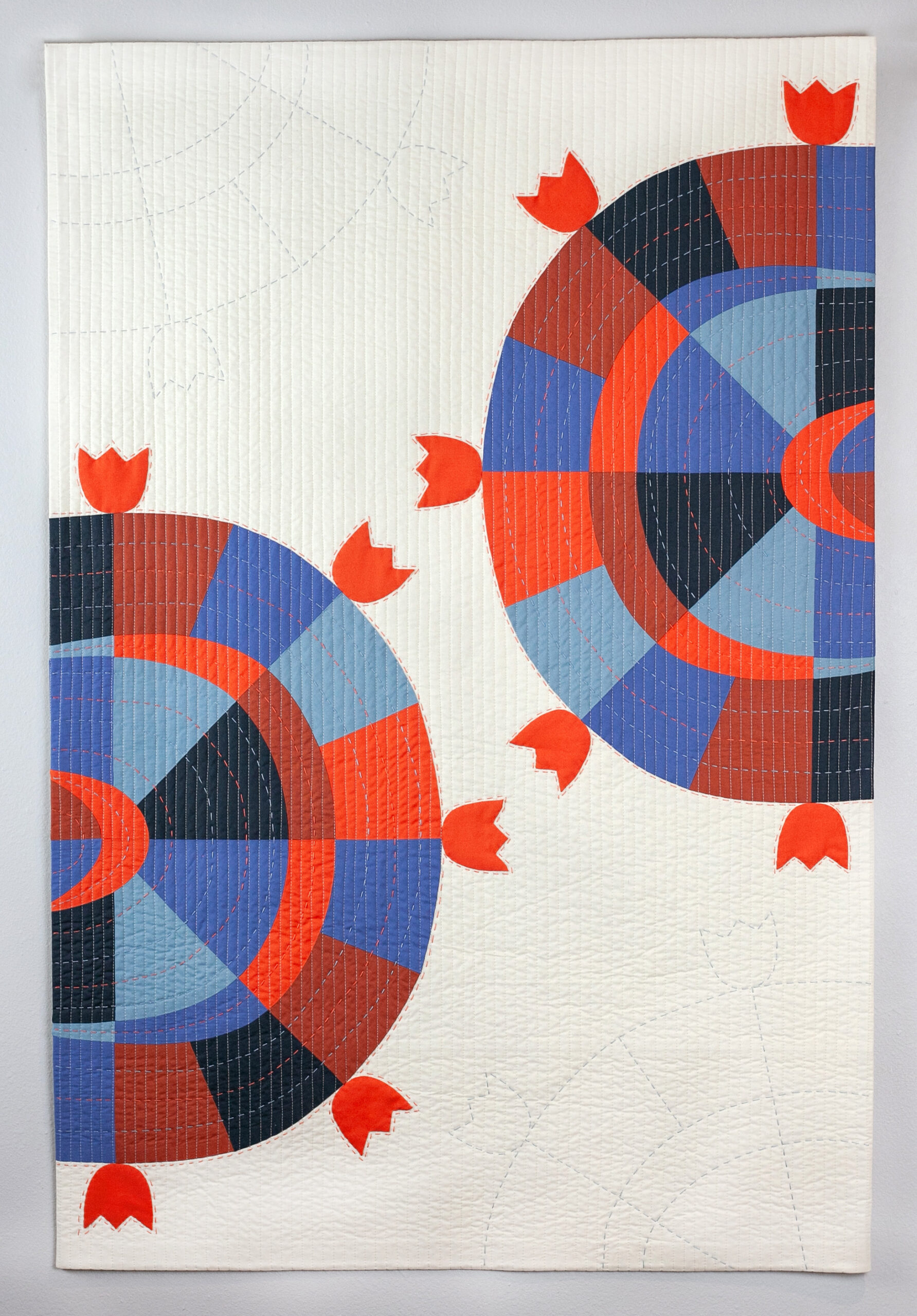 Tulip Festival
QuiltCon 2023 – Windham Fabric Challenge
English paper pieced using cotton. Applique. Straight line machine quilting and big stitch hand quilting.
31″ x 46″ – completed in 2022
This playful quilt was inspired by an arched window and some nearby tulips while on vacation. I got this idea of a folk art inspired tulip festival and ran with the inspiration. I used English Paper Piecing to explore the new ways to play with the arch shape and needle turn applique for the tulips.