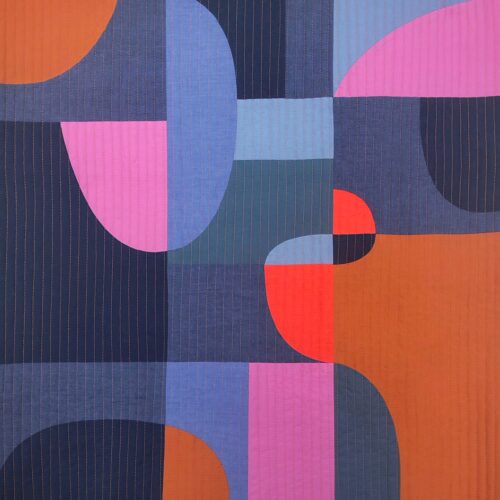 The Way Home
English paper pieced using cotton and linen; machine quilted.
22 1/2″ x 23″ – completed February 2023
For this quilt, I wanted to explore curves and the various ways they can merge and overlap. As I was creating it, it felt very map-like with different pathways of travel. It is an original design made using English paper piecing.
Awarded first place in the 2023 Modern Mini Quilt Challenge, hosted by The Great Wisconsin Quilt Show.
This quilt will be displayed at The Great Wisconsin Quilt Show September 7-9, 2023, held in the Exhibition Hall at the Alliant Energy Center in Madison, WI. Visit quiltshow.com for more information.