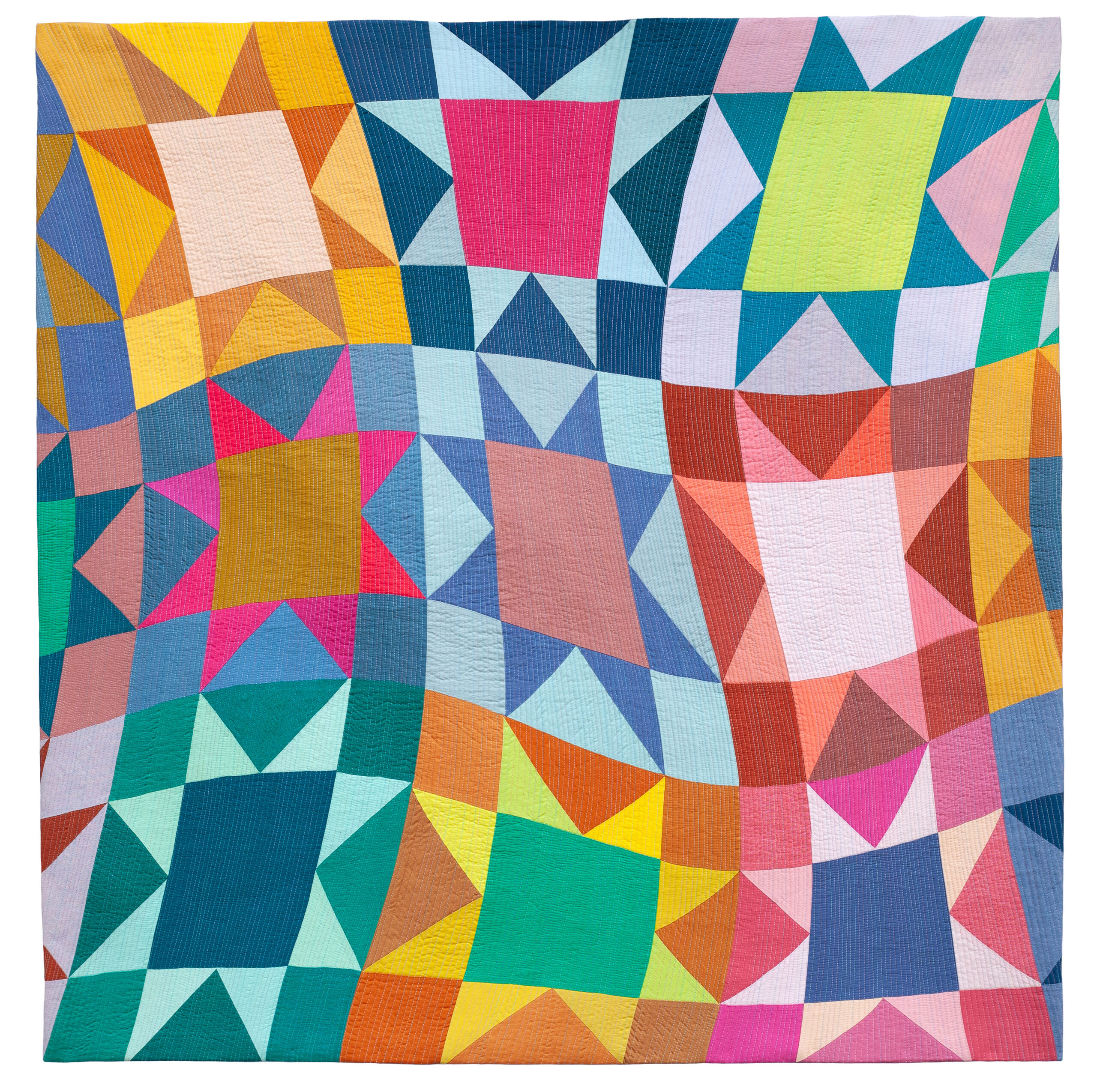 Into The Wind
Traditionally pieced using cotton and linen; matchstick quilting with 4 thread colors.
45 1/2″ x 46″ – completed October 2023
One of my favorite things to do when photographing a quilt is watching it get caught by the wind… noticing how it ripples, warps, bends, and flows in the breeze. I wanted to explore how it would look if I were to distort some of my favorite traditional quilt blocks in a similar manner. I started with my favorite block, the Sawtooth Star, and played around with how a static design would look pushed and pulled and stretched as if it were blowing in the wind.